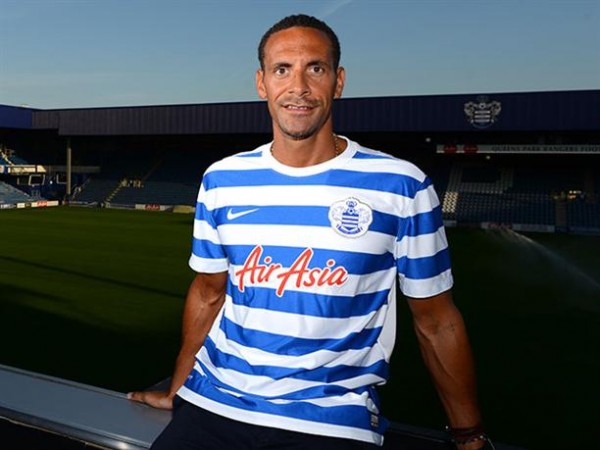 Former Manchester United defender Rio Ferdinand regrets that he could not bid adieu to the club and fans, whom he served for 12 years. He will return to Old Trafford for the first time as a rival on Sunday.
"I had great years at Old Trafford," Ferdinand told BBC.
"I never got to say goodbye when I left, which was unfortunate, so it will be a nice opportunity to say bye to a lot of people who supported me and helped me."
Ferdinand made 455 appearances for the Red Devils in his journey of 12 years at the club and won six Premier League titles under Sir Alex Ferguson. However, his journey ended when executive Vice-chairman Ed Woodward did not offer him a new contract and he eventually left for Loftus Road.
The 35-year-old defender went vocal, when United's new boss Louis van Gaal said that the England International decided to leave himself. However, there were reports about Woodward refusal to renew his contract at United.
Meanwhile, Van Gaal and the club have no regrets about his release.
"No. There is a time to stay and a time to go and Rio decided to go," said van Gaal, on being asked if United lost their valuable asset.
"He was a great player, maybe he is still a great player but there is always a time for a player to go from a club."
Ferdinand signed a one year contract with Queen Park Rangers in July. He decided to move to QPR so that he could finish his career with the manager who started it.
"London and Harry were the two main factors,' he said. "He gave me an opportunity to start at West Ham and this is going to be the final chapter in my career, and to finish it with him was a huge pull."
However, he admitted that it will be "emotional" for him to play at Old Trafford when QPR faces Manchester United on Sunday.
"United have not had the best of starts and I have to do a professional job. I'm sure there will be a few emotions on my part but I have to put those to one side," he said.
He also thinks that QPR's meeting with United is scheduled at the worst possible time.
"The timing could not have been worse for us," Ferdinand said.
"They [Angel Di Maria and Radamel Falcao] are two world-class players. They will be raring to go and wanting to prove themselves to the United fans.