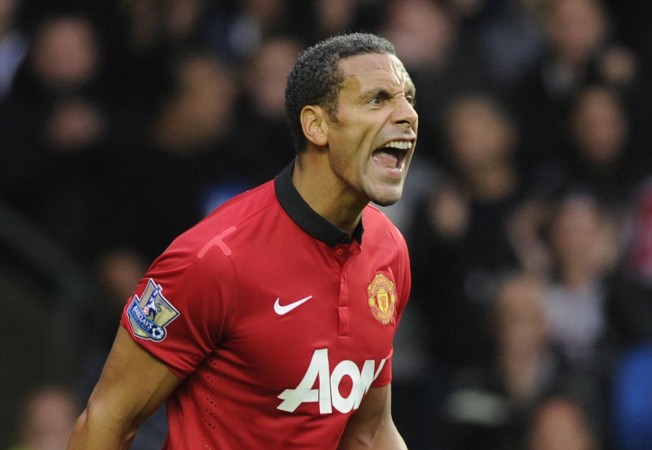 Former Manchester United defender Rio Ferdinand has backed the club to win the Premier League this season, and also insisted that rivals Chelsea, Arsenal and Liverpool do not have a chance of clinching the title.
The Reds lost their match against Swansea City at Old Trafford on the opening day but Ferdinand still has a lot of faith in new manager Louis van Gaal and captain Wayne Rooney.
"I'm backing Manchester United to win the league," the Queens Park Rangers star said.
Ferdinand clearly believes that the club's new boss has the ability to take the Red Devils to the top this season.
"Manchester United will win because they have a good manager. Wayne Rooney is a good choice as captain. This is his 10th year and he will be top scorer in the League this season," the defender said. "Obviously they need their best players fit. Last season Robin Van Persie did not play much but he could also be a top scorer."
The 35-year-old won over 10 trophies during his time at Old Trafford. His departure this summer, along with Nemanja Vidic and Patrice Evra, left United's backline shaky. But with Luke Shaw and Marcos Rojo coming in, and with a couple more transfers still in the pipeline, United will hope for better results in the upcoming matches.
Ferdinand also questioned the chances of United's rivals Chelsea, and dismissed Arsenal, due to their overcroweded squad.
"I do not see Chelsea winning [the title]," the player said, adding: "They [Arsenal] have bought well but I just don't know where all their players are going to fit. Olivier Giroud, Alexis Sanchez, Theo Walcott, when he is fit Alex Oxlade-Chamberlain, Mesut Ozil, Lukas Podolski."
Liverpool had finished second in the league last season but with talisman Luis Suarez's transfer to Barcelona in the summer, Ferdinand believes the Reds also have a very less chances of winning the trophy this time.
"The biggest problem for Liverpool is that for many of their players, this is the first time they are playing in the Champions League," the United legend stressed. "They are not used to the volume of games that they will have to play now and they've got a lot of new players who have to get accustomed to the new way of life."
Meanwhile, Ferdinand admitted that he was close to announcing his retirement after leaving Old Trafford and would have hung up his boots if QPR had not offered him a contract.
"If I hadn't got the call from Harry, or I didn't have a team in London, I would have retired. I was really set on coming back to London for the sake of my kids being around their grandparents, cousins, uncle and aunties, so they could have real good memories of family life."