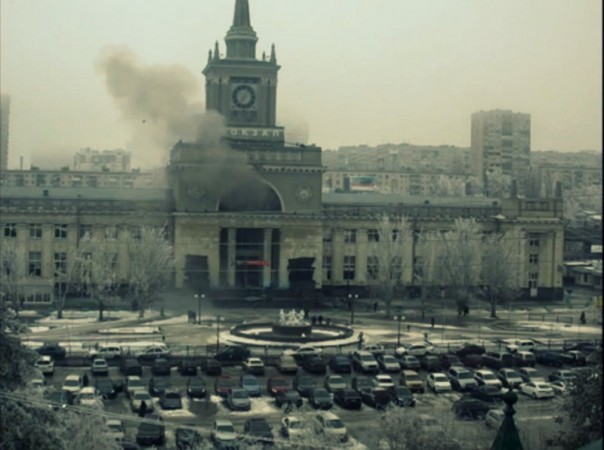 A major terror attack took place in a Russian railway station today, wherein a female suicide bomber left at least 16 dead and 25 injured. The blast occured in the city of Volgograd in southern Russia. The terror agencies suspect the involvement of Islamic militants,but no group has taken the responsibility.
The explosion took place at 12.45 pm local time. The female suicide bomber triggered the device at the metal detector point in the station. The woman reportedly drew attention, and when a policeman approached her, she triggered the bomb.
Several videos of the blast have been put up on the internet. The video footags show a bright flash, followed by people either rushing out or running towards the main entrance. The Russian government increased the security on all railway stations and airports.
With the 2014 Winter Olympics just six weeks away, there has been an increasing fear of an Islamist insurgent attack from the North Caucasus region.There has been a spat of terror attacks in Russia. On December 27, a car bomb killed three in the southern city of Pyatigorsk,while on October 21 another a suspected female suicide bomber had killed six in an attack on a bus in Volgograd.
The bomb squad at the scene found that the bomb used by the female suicide bomber in Volgograd was equivalent to at least 10 kg of TNT. And to make the explosive more deadly,the bomb's core was covered with metal fragments. At scene the investigators have been able to recover the head of the suicide bomber,which will help in establishing the identity of the bomber.
A compensation of 1 million rubles ($30,000) has been announced by the Volgograd regional government to the families of all the people killed by the blast. The state investigators are now lauding the efforts of the policeman,who grew suspicious of the bomber or else the death toll would have been higher.
Moscow has announced three days of mourning in Volgograd in light of the terrorist attack.