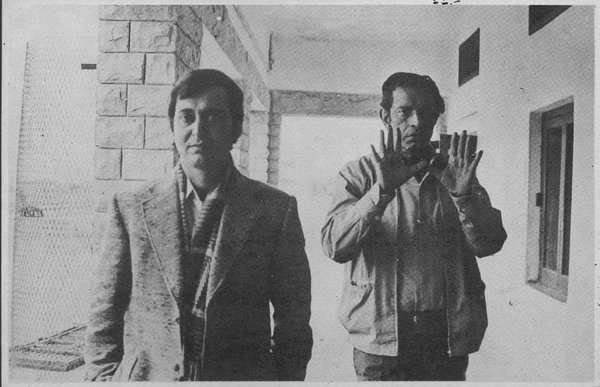 Fictional detective Prodosh C Mitter — better known to Bengali-speaking people as Feluda — is coming to Bollywood! Pradeep Sarkar, who has films like Parineeta and Mardaani in his kitty, is directing a new Hindi film about the detective based on Satyajit Ray's Bengali film Sonar Kella — the story of a boy who seems to remember things about the eponymous golden fortress from a previous birth.
Feluda — the Sherlock Holmes-idolising detective with his sidekick and nephew Topshe, and later friend Lalmohan Ganguly, who wrote under the pen name of Jatayu — had been created by the Oscar-winning Satyajit Ray himself. Feluda had made his first appearance as a fictional character in Feludar Goendagiri, a short story published in Bengali children's periodical Sandesh in 1961. Ray continued to write Feluda stories till his demise in 1992 and a couple of them were published even after his death.
Ray also directed two films based on these books — Sonar Kella and Joy Baba Felunath. It is the former, which is based around the Jaisalmer Fort, that Sarkar is making a film on. According to a PTI report, Sarkar's film will be inspired by Satyajit Ray's original Bengali film but Ray's son Sandip Ray — who himself has directed six feature-length Feluda films in Bengali, has said it will not be a remake.
Sandip Ray was quoted as saying by the PTI report: "Pradeep Sarkar had approached me and promised that no character will be taken from the original Bengali film and that he will only project it as being inspired by Rays Sonar Kella. When I sold the Hindi rights of Sonar Kella to Pradeep, there were these riders."
So what we may end up getting from Sarkar could be how Detective Byomkesh Bakshy [stylised as Detective Byomkesh Bakshy!] turned out in the hands of Dibakar Banerjee. While the original characters and settings from Sharadindu Bandyopadhyay's "truth-seeker" made an appearance in the film, the story was radically different.
It now remains to be seen how Sarkar manages to bring to life in Hindi the beloved Bengali detective. This will be a first of sorts, because although a Feluda story has already been made in Hindi — by Sandip Ray himself in 1986 — it was only for TV, and was not released in theatres.
What people will also be eagerly looking forward to is who Sarkar chooses for the characters — especially Feluda. Shashi Kapoor had done the honours in the 1986 TV movie.