World no. 1 Roger Federer said Sunday, March 19, he had achieved contentment in his career long ago, but his retirement "can wait" as he still finds ways to enjoy his time on the circuit.
Speaking after his three-set loss to Juan Martin del Potro in the final of BNP Paribas Open, the 20-time Grand Slam winner also shed light on his attitude, saying he has been focussed on "staying positive" during trying times.
Federer endured a four-year Grand Slam drought between 2013 and 2016, during which concerns were raised over his ability to continue dominating the sport. The 36-year-old was written off quite a few times but managed to come back stronger than ever.
The Swiss great rallied against the odds to win his 17th Grand Slam title at Australian Open 2017. Ever since, he has been literally unstoppable, adding two more majors, besides other crowns, to his famous trophy cabinet and eventually getting back to the top of the ATP rankings.
"I have been content for a long, long time on the Tour. I guess ever since I became world no 1 back in 2004 and won Wimbledon in 2003, my life was complete as a tennis player. Those were my dreams as a little kid," Federer was quoted by ATP's official website as saying this Sunday.
He added: "That's why retirement can wait, and I'm just really enjoying the ride. I'm really having a good time on the tour.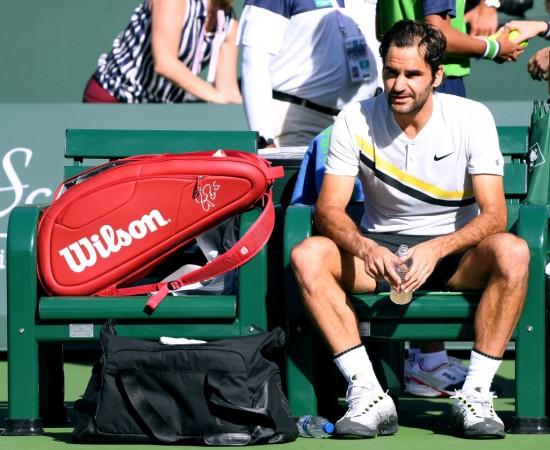 "I think staying positive through the tough moments is really key. Because you're always going to go through ups and downs in your career, or as a person for that matter. Not every day is sun shining.
"Of course you can always try to want more and have more and everything, but you might never be happy when you search for things like this."
Federer disappointed but focused on immediate future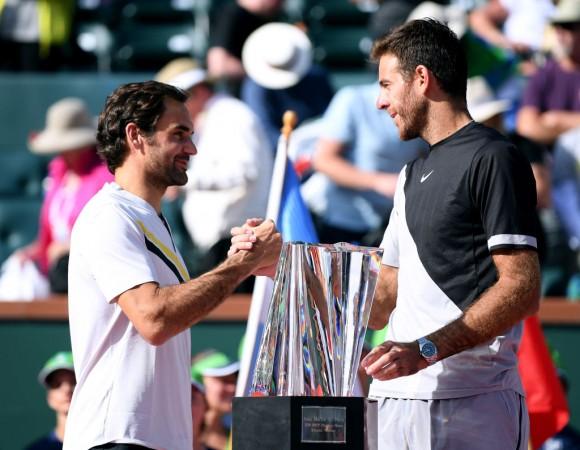 Federer also revealed he was frustrated after being unable to convert three match points in the Indian Wells final against del Potro.
However, the numero uno of men's singles tennis conceded he does not have enough time to dwell on it. Notably, he will be beginning his title defense at the Miami ATP Masters 1000 tournament, starting March 21.
Federer had three match points while serving in the third set but he squandered them and played a poor tie-breaker to end up conceding the match to del Potro, who won his maiden ATP 1000 tournament Sunday.
"I feel frustrated, you know, that I let an opportunity like this go by. Serving 40/15, any game I probably win. So it should sting, like you said, for a bit. The question is how long?" Federer said.
"It won't be long, but it's disappointing talking about a great match like this, losing, even though I was right there. Obviously, there is not too much time to dwell on it.
"Like I said, I'm happy for Juan Martin. It's a tough one. And I still had a good week here. I still see the positives at the end of the day."