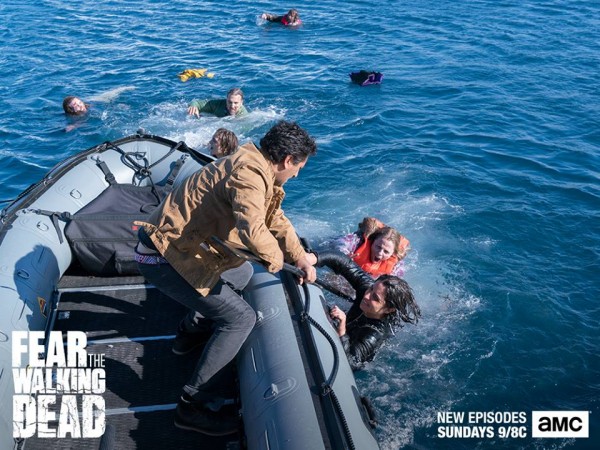 The third season of AMC's horror drama series Fear the Walking Dead will have more exciting elements than the previous ones.
In a recent interview, Dave Erickson, the show-runner of Fear the Walking Dead, said that Daniel Salazar, who was shown to be dead in season 2, might return in the next season.
Daniel's death was significantly related to Ofelia as she was compelled to accept the lie that her family had been living with for the last couple of decades. Erickson revealed that he would like to see Daniel in the show sometime in the future of the show.
In the meantime, Robert Kirkman, the creator of the original The Walking Dead show, discussed about how season 3 of Fear will be connected to The Walking Dead. When asked in the New York Comic Con that whether Nick will be a whisperer in the upcoming season or not, Kirkman replied with saying "no comments."
In the previous season, the character of Nick Clark (portrayed by Frank Dillane) was seen roaming unnoticed among the undead. He also had a smear of blood on his cloths. So far, the technique of deception has worked for him to avoid the walkers.
Several rumours state that Nick is actually a whisperer. However, if that would have been the case, the Colonia group could have journeyed to Rick's place from Tijuana. Earlier, Colonia used Nick's technique to live a peaceful life until another group found them and attacked. After helping them to escape, Nick travelled towards the border, evading the walkers.
Whether Nick will revealed to be a whisperer or not, will be seen once season 3 of Fear the Walking Dead airs, thought the exact air date has not been revealed yet.