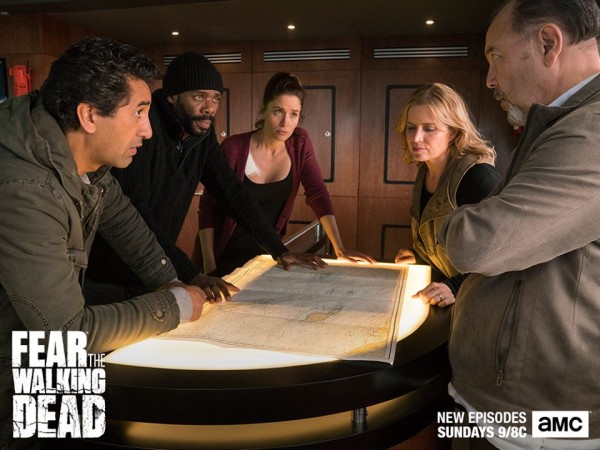 The upcoming episode of ABC's horror-drama series "Fear the Walking Dead" Season 2 will explain all the unanswered questions that were left in the previous episode titled "Shiva." The episode will emphasise on several characters' back-stories and will explore their origins.
As reported by Ecumenical News, the show-runner Dave Erickson has said that Chris' meltdown was the result of his unstable past as he had a bad relationship with his father after their parents divorced.
Now, Chris is feeling alone and alienated and besides it, he also has to deal with everybody who think of him as a murderer who killed Reed. In the mid-season finale, he appeared as a confused and overwhelmed person.
Chris will also be seen struggling to fit with everyone else while Travis will continue to try his best to protect his son. The upcoming episode will showcase both of them joining hands together to fight the odds.
Apart from it, viewers will get to see a darker side of Madison in Episode 8. Viewers will get to know more of her past that will explain her earlier actions and decisions. In an interview with TV Line, Erickson talked about Madison's character in the upcoming episode.
"She has the ability to go to a violent place when the need arises," Erickson said.
In Season 2 finale, Nick found himself being separated from Strand and his family. Erickson stated that his change in ideology is very much influenced by his addictive personality. Unable to get access to drugs, Nick's focus is now shifted towards the dead.
"We connect something in the premiere of the back half. We find out he had something in his hand that we didn't know about that makes him a little bit less insane than to just walk off. He also reconnects with someone when we come back in episode 8," Erickson added.
Episode 8 of "Fear the Walking Dead" will return back on AMC on Aug. 21.