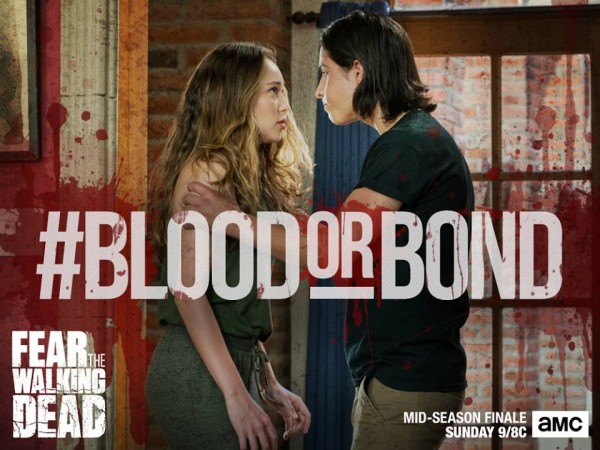 In the mid season finale titled "Shiva" of AMC's horror-drama series "Fear the Walking Dead" Season 2, it seems that despite all odds, Travis (Cliff Curtis) will continue looking for the whereabouts of his son, Chris (Lorenzo James Henrie), while plotting to kill Madison (Tim Dickens) and Alicia (Alycia Debnam-Carey).
CLICK HERE to watch whether Travis will find Chris or not and why he wants to kill Madison and Alicia in the upcoming episode.
According to the synopsis of the episode by TV.com: "The family faces their greatest test yet. Meanwhile, Nick (Frank Dillane), Madison, Travis and others go to great lengths to keep each other close."
As reported by Breathe Cast, the members of the group will decide to take separate paths after hearing Strand's (Colman Domingo) gunshot across the camp. The website also reported that Strand will be confronted by Celia (Marlene Forte) for the crimes he has committed and Daniel (Rubén Blades) will be beaten brutally by Celia's men.
Madison suspects Celia of having some bad intentions as she is being very nice to Madison's children that is a bit odd. Melty has reported that in "Shiva," Madison orders her children to be very careful from the villagers as according to her, they are not friends.
Madison also warns Nick to stay away from Celia as she is afraid that Nick will develop some close feelings for Celia and she will be left abandoned.
In the previous episode titled "Sicut Cervus," Conflict erupted in a final push to Strand's destination and Chris made a decision that shook the family. Meanwhile, Nick met a new maternal figure.
To watch the promo of Episode 7, CLICK HERE.