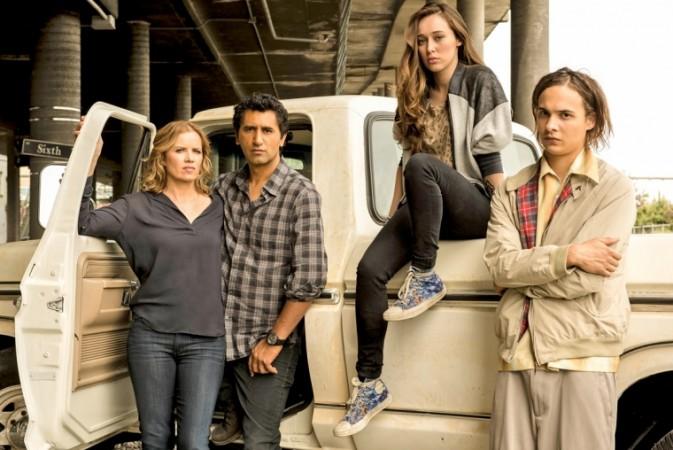 It seems that the upcoming episode of Fear the Walking Dead will be deeper and intense than ever before as Travis and Nick will head back home.
CLICK HERE to watch what awaits Nick, Travis, and others in the upcoming episode of Fear the Walking Dead.
The recent speculations regarding the next episode titled Date of Death state that Travis (portrayed by Cliff Curtis) will finally reunite with his girlfriend, Madison (Kim Dickens) after they got separated during the first half of Fear the Walking Dead season 2.
However, there is still no sign of Travis' son, Chris (Lorenzo James Henrie) and Travis will continue his search of finding him. Chris was last seen having an argument with a farmland owner who didn't want him on his property and was determined to chuck him out.
Episode 13 will continue the story from Episode 12 and will explore the aftermath of the shooting that had left Travis alone and disconnected from everyone else. Hence, he might be heading back to Madison and decide to stay with her.
Elsewhere, Madison might have invited huge trouble when she switched on the hotel lights in the previous episode. Though she did it so that Nick (portrayed By Frank Dillane) could find her, it seems that her heroine-addict son is too delusional to notice what is going on around.
Recent reports have stated that it might take Nick sometime before he get to meet his family again as the story will be focusing on other pressing matters in hand. Ofelia's (Mercedes) part can also be sidelined in the upcoming episode.
Several rumours have also stated that one of the prominent characters might die in the next episode, though the details regarding the character haven't revealed yet.