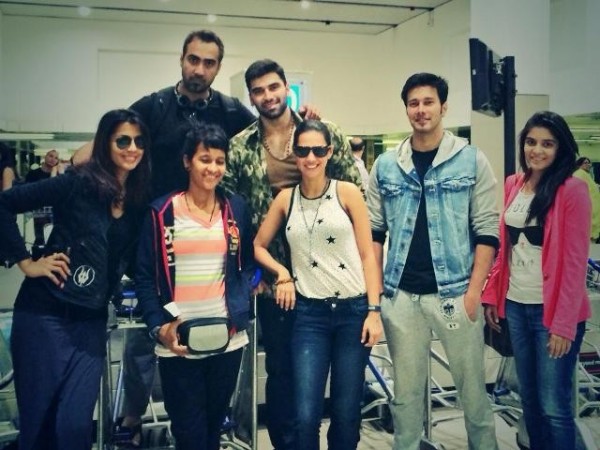 Sunday's episode of adventure reality show "Fear Factor: Khatron Ke Khiladi" Season 5 (KKK 5) hosted by filmmaker Rohit Shetty saw the eviction of Rochelle Maria Rao.
The model-turned-anchor failed to perform at the day's tasks, leading to her eviction. Rao followed friend Pooja Gor, who was evicted last week from the show.
Sunday's episode had Dayanand Shetty, Karanvir Bohra, Rajinesh Duggal, Teejay Sidhu, Rao and Nikitin Dheer sweating it out at the tasks.
The first task Heli Bull Ride had Shetty, Bohra and Sidhu as performers. The contestant had to balance themselves accordingly on the mid-air seat attached to a helicopter. Sidhu scored the lead managing to hold herself in the seat for 24 seconds.
The second Golmaal task saw Rao, Duggal and Dheer trying to collect flags attached to a revolving roller set in a steep height. While Dheer fell down and Rao gave up, Duggal emerged in the lead with two flags.
The low scorers of the two tasks, Dheer, Bohra, Shetty and Rao fought it out in the elimination task, which involved the four being put in a glass box full of snakes, mice and snails. Here too, Sidhu and Duggal emerged on top and Rao scored the least, taking maximum time in the task, leading to her ouster from the reality show.
(Edited by Vanilla Sharma)