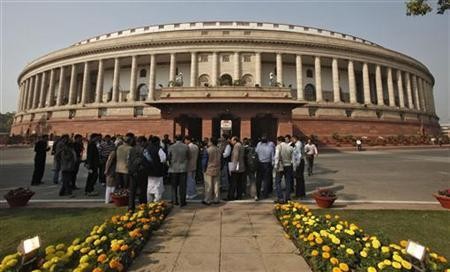 The ruling UPA government seems set for a victory in Rajya Sabha on Friday, with Bahujan Samaj Party (BSP) chief Mayawati assuring her party's support on the issue of allowing FDI in multi-brand retail.
After a comfortable win in the Lok Sabha on Wednesday, the UPA was facing an uphill battle in gaining votes in the Upper House, where it lacks majority. Mayawati's announcement that the BSP's 15 MPs will vote in favour of allowing FDI on Thursday gave the government a much -needed confidence boost to win favour in House.
According to NDTV, Parliamentary Affairs minister Kamal Nath on Thursday met Congress leaders to review the numbers. Including its allies, the UPA has 94 MPs in the Rajya Sabha. Votes are also expected to come from its nine nominated MPs, and taking into count BSP's 15 MPS's, the pro-FDI votes add up to 118. The number is exactly what the UPA needs to win favour of FDI.
The halfway mark in the 244-member Rajya Sabha is 123. Nine Samajwadi Party MPs have abstained from voting, as in the Lok Sabha, and Sachin Tendulkar, the UPA's 10th nominated MP, will not be available for voting due to the ongoing India vs England test match.
This brings the majority mark to 118, which may go down if NDA alliance Jharkhand Mukti Morcha abstained from voting as it did in the Lower House.
With UPA exactly meeting the halfway mark, Friday's voting is expected to be a close fight.