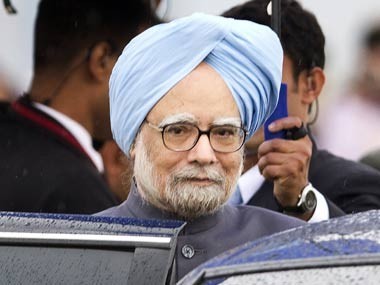 The government shows no signs of relenting to the allies and Opposition demands for the withdrawal of policy initiatives on FDI in retail and diesel price hike, with Prime Minister Manmohan Singh saying that the long-delayed reforms were essential for reviving growth and improving the investment climate in India.
Strongly ridiculed for holding back reforms that would make a deep cut in the widening fiscal deficit, the UPA government this week announced decisions on allowing FDI in several sectors and an increase in heavily subsidised diesel prices amid strong opposition and threats from parties to pull the plug on the government.
At a meeting of the Planning commission on Saturday, Manmohan Singh said that "courage and some risks" were needed to prevent the economic scenarios of 'policy logjam' or 'insufficient action' and implement 'strong inclusive growth' as mentioned in the 12th Plan document.
For 'strong inclusive growth', Singh announced the target of 8.2 percent growth that will accelerate to 9 percent by the end of the Plan period in 2017.
The PM expressed that in the case of 'insufficient action', growth may decline as much as 6.5 percent and that the last scenario of 'policy logjam' can lead to a collapse in growth to 5 percent per year.
Defending the need for big-ticket reforms in FDI, Singh said that high investments are required to finance the current account deficit pegged at 2.9 percent of GDP.
"This (CAD) must be financed mainly through FDI and FII flows so that reliance on external debt is limited. I believe we can attract the financing we need provided out fiscal deficit is seen to be coming under control and the growth momentum is regained," he said.
The PM also strongly pitched for more political risks and investments in infrastructure projects, saying that $1 trillion will be required in this sector. "This is critical for removing supply bottlenecks which constrain growth in other sectors, and also for boosting investor sentiment to raise the overall rate of investment," he said.
Justifying the need for diesel price hikes and the cap on subsidised LPG cylinders, Singh said that India being energy deficient is forced to increase import.
"The Plan points out that our energy prices are out of line with world prices. This is true not just in petroleum products, but also natural gas, coal and therefore also electricity," he said. "We cannot achieve energy efficiency, or increase domestic production without aligning our prices with global trends. The increase in diesel prices affected recently is a step in the right direction."