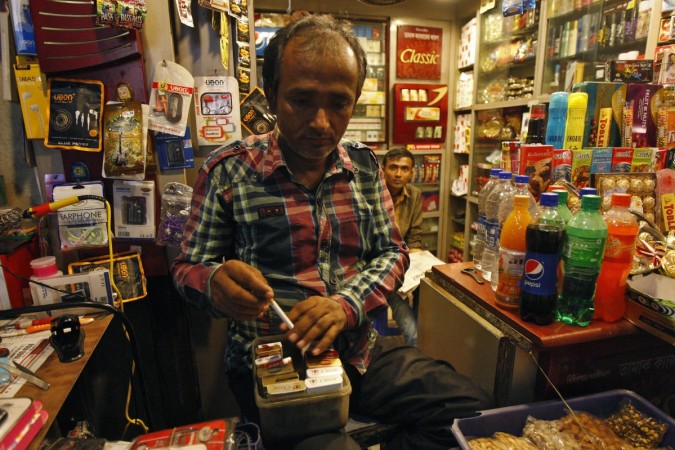 A proposal by the Department of Industrial Policy and Promotion (DIPP) to completely ban foreign direct investment (FDI) in the tobacco sector has got the nod of the finance ministry, according to a PTI report. The NITI Aayog, meanwhile, has raised objections against the move.
The DIPP may soon hold discussions with the Department of Commerce and the NITI Aayog on the issue, an official said.
In the tobacco sector, FDI is currently permitted in technology collaboration in any form, including licensing for franchise, trademark, brand name and management contract. However, FDI is prohibited in manufacturing of cigars, cigarettes of tobacco and tobacco substitutes.
The DIPP's proposal means there would be a ban on FDI even in the non-manufacturing and technology collaboration areas mentioned above, leading to a total ban on FDI in the tobacco sector.
According to a source, the ban would eliminate the possibility of indirect flow of overseas funds to the tobacco sector, even through foreign technology collaboration. However, major players in the sector, like Godfrey Philips, have raised serious concerns over the move.
As India has signed the WHO Framework Convention on Tobacco Control, it has the responsibility to reduce consumption of tobacco products. As per a Supreme Court ruling, the Health Ministry has evoked Cigarettes and Other Tobacco Products Act, 2003 (COTPA) to increase the size of pictorial warnings on cigarette packs to cover 85 percent of the space, as reported by the Times of India.
Tobacco Institute of India, the organisation representing tobacco farmers in India, has noted that the tobacco industry fetches more than Rs. 30,000 crore as tax revenue to the government. It added that as the government considers a proposal to introduce plain packaging for tobacco products, there could be increased smuggling of foreign brands into the country, which has already gone up after the move to increase the size of pictorial warnings.