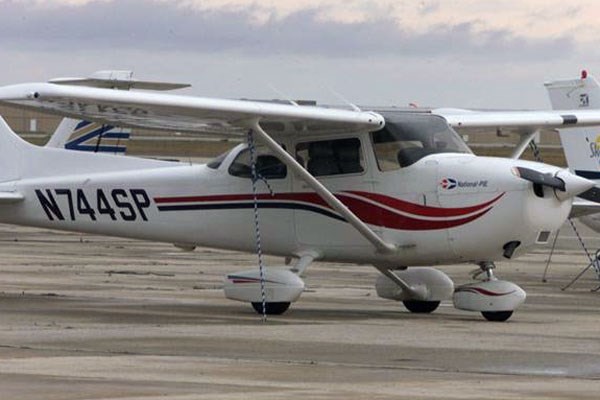 The Federal Bureau of Investigation (FBI) has been spying on Americans across the country, using a fleet of about 115 aircraft fitted with high-tech surveillance equipment registered under 13 fictitious companies.
In an investigative report, The Associated Press found that the FBI had carrying out surveillance using low-flying planes such as Cessna 182T Skylane aircraft in at least 30 cities that included Houston, Phoenix, Seattle, Chicago, Boston, Minneapolis and Southern California.
Describing the fleet as a 'small air force', the report revealed that the FBI was deploying such low-flying planes to record, video tape and even carry out cellphone surveillance.
The report published in the Business Insider revealed that some of the aircraft used by the FBI were fitted with technology that can track and identify people through their cellphones even when the phones were not in use.
The AP report named some of the companies, which included FVX Research, KQM Aviation, NBR Aviation and PXW Services, that were acting as fronts for the FBI's programme.
The report said the surveillance raises questions on misuse of such equipment for indiscriminate spying by the government.
The FBI confirmed that the small planes used by the agency can capture video of unrelated criminal activity. Christopher Allen, FBI spokesperson, however, noted that FBI's planes "are not equipped, designed or used for bulk collection activities or mass surveillance."
Earlier in May, The Washington Post revealed that following the riots in Baltimore over the death of 25-year old black man Freddie Gray, the FBI had deployed at least two small planes over the city for "providing aerial imagery of possible criminal activity."
The revelation soon triggered an angry reaction from the American Civil Liberties Union, which questioned the legal authority for such an operation.