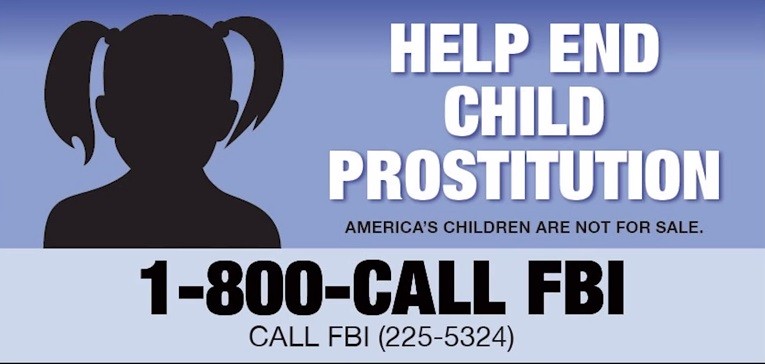 The Federal Bureau of Investigation (FBI) has recued 168 children, who were victims of child sex-trafficking, in one of the largest annual crackdowns in the country.
281 pimps were also arrested during the massive sting, the government agency has revealed.
"These are not faraway kids in faraway lands," FBI Director James Comey said, while announcing the annual enforcement program called 'Operation Cross Country'. "These are America's children."
The week-long operation is the eighth such crackdown conducted on US soil. This year, the sting was executed in 106 cities across the country, and Comey believes it can help "end the cycle of victimization" of the US youth.
The most number of victims were recovered from Denver (18), followed by Cleveland, Ohio (both 16), Chicago (13) and Atlanta (11).
"There is no more meaningful work that the FBI participates in than rescuing children," Comey pointed out, adding that there was a particularly concerning trend growing of late - the increasing prevalence of children being prostituted online.
The FBI on Monday, while announcing the crackdown, also released a video of Nicole, who was 17 when she was drawn into prostitution.
The FBI, the Justice Department and the national Center for Missing and Exploited Children have recovered nearly 3,600 children in sex-trafficking raids since 2003.
Monday's announcement follows the FBI announcement in February that 16 juveniles were rescued and more than 45 pimps were arrested in a joint 'Super Bowl' operation against sex-trafficking.
Here are a few reactions to the news on Twitter:
"We will crush these pimps who would crush these children." @FBI #operationcrosscountry #sextrafficking

— Dining for Dignity (@D4Dignity) June 24, 2014
Cheers to a successful #police investigation. Of 281 men in a nationwide #sextrafficking operation,… http://t.co/DEzzwDz6hx

— Veronica Appleton,MA (@VeronicaSApplet) June 24, 2014