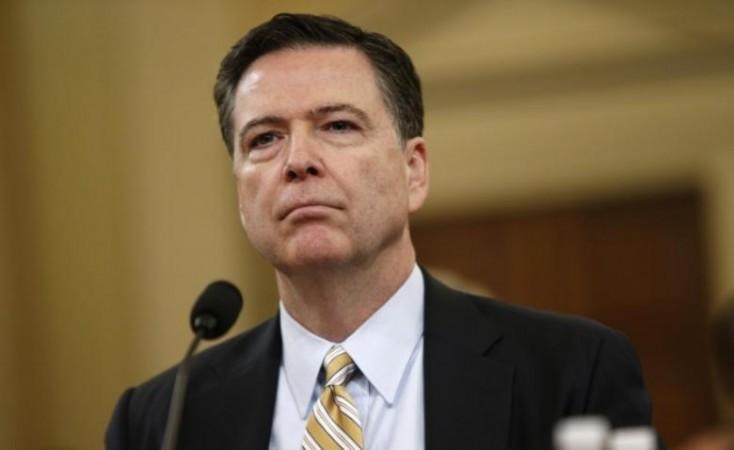 The Federal Bureau of Investigations (FBI) Director James Comey on Monday, for the first time, confirmed that the organisation is investigating possible links between Republican Donald Trump's presidential campaign and Russia, as the country sought to interfere in the US presidential elections last year.
James Comey: We can't talk details about Russia election probe publicly yet
Comey and the director of the National Security Agency (NSA), appearing before a congressional committee, stated that their probe into the Moscow links could go on for months. The officials spent 5 1/2 half hours before the House of Representatives Intelligence Committee in testimony of the Russian interference probe.
Putin wanted Trump to win
In the hearing, which saw stark partisan divides between the panel's majority Republicans and Democrats, Comey also asserted that Russian President Vladimir Putin was himself involved in the interference. He also firmly stated that not only did Putin want Democratic presidential candidate Hillary Clinton to lose the election, he also wanted Republican presidential candidate Trump to win.
No evidence of wiretapping
During the hearing, the FBI chief also said that there was no evidence found to support Trump's claim that former president Barack Obama wiretapped Trump Tower, the Republican's presidential campaign headquarters last year. Trump, earlier in March, had written a series of tweets alleging that Obama was spying on him during the elections campaign by "wiretapping" his phones.
"With respect to the president's tweets about alleged wiretapping directed at him by the prior administration, I have no information that supports those tweets," Comey said, according to Reuters reports.
There are several committees in the US congress, which are currently probing whether Russia attempted to influence the US presidential elections held last year, particularly by hacking into the Democratic National Committee and their operatives email and by releasing damning information about the party.
Investigations on since July
Comey confirmed that the FBI has been investigating the Russian interference since July 2016, including any evidence of cooperation between Trump's campaign and Moscow. Russia, however, has denied all the allegations of interfering in the US elections.
Meanwhile, the FBI director provided no details of the classified investigation saying that the fact that it exists does not necessarily mean that charges will be filed.
"I think that was a fairly easy judgment for the (intelligence) community. Putin hated Secretary Clinton so much that the flip side of that coin was he had a clear preference for the person running against the person he hated so much," Comey said.