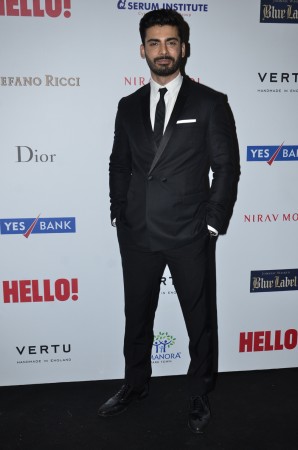 Pakistani heartthrob Fawad Khan, who will next be seen in Bollywood films like "Kapoor and Sons" and "Ae Dil Hai Mushkil", is back on television.
Zindagi channel is all set to launch a new romantic comedy series, "Kuch Pyaar Ka Paagalpan Bhi Tha", which will feature Fawad in the lead role. The show also has Pakistani actors Sanam Baloch, Ayesha Khan and Mikaal Zulfiqar in central roles.
According to a report in DNA, "Kuch Pyaar Ka Paagalpan Bhi Tha" will revolve around the lives of four characters -- Mujtaba played by Fawad, Kiran by Sanam, Shamrez by Mikaal and Daniez essayed by Ayesha. It will showcase the troubles new immigrants have to go through.
Mujtaba, a Pakistani computer engineer, moves to the US in hope of fulfilling his dreams, but soon faces the harsh realities of life. He hopes to take over his US-settled uncle's successful business and marry his childhood love and cousin Daniez.
However, on his arrival in the foreign land, Mujtaba is shocked to witness his uncle and Daniez's ill-treatment towards him. Interestingly, with Kiran's entry in Mujtaba's life, the latter will be able to adapt to the ways of the foreign country.
"Kuch Pyaar Ka Paagalpan Bhi Tha" marks the return of Fawad, Sanam and director Haissam Hussain's return to the small screen after the success of their superhit show "Waqt Ne Kiya Kya Haseen Sitam".
"Kuch Pyaar Ka Paagalpan Bhi Tha" will premiere on Monday, 1 February, from Monday to Saturday at 8 pm on Zindagi channel.