The mass layoffs may have created quite some frenzy in the IT sector but techies' woes are clearly turning out to be beneficial to astrologers and numerologists. Amid the massive jobs cuts, software engineers who have lost their jobs or fear that they may soon get the boot have reportedly been flocking to them for consultations and solutions.
Sheelaa Bajaj, a numerologist, has seen a flurry of techies trying to get her help. A number of them are said to have visited her studio in Koramangala, Bengaluru, and have enquired about work prospects and if their job is secure.
"Ninety five percent of my clients nowadays are from the IT sector. The dominant age group is 35-45. Five years ago, techies popularly asked for relocation guidance with a keen desire to work overseas. Today, job security is priority," Bajaj told the Economic Times.
Since the mass layoffs, the well-known numerologist has been guiding her clients on how to avoid getting laid off through vaastu healing, cleansing, numerology and tarot reading, according to the daily.
And while it may sound a bit weird to many who do not believe in these techniques, people who have consulted tarot readers and astrologers explain that they have found peace and direction, for which they do not even mind shelling large amounts of money.
While program manager Chandru M said: "I wanted to know my future so that I could secure a job accordingly. The tarot reader predicted that I won't lose my current job. This reading replaced my worry with confidence and peace," a city techies Seema Manjappa explained that things were "a nightmare" before she consulted a tarot reader.
Manjappa resigned from her job in Delhi even before she was laid off but just couldn't find a new job in Bengaluru. "I stopped meeting friends. Consulting a tarot reader became a necessity. As predicted, the bad time has ended and I am in the finalising stage of a job offer at an IT firm now," she added.
Career is said to be the main concern of Bangalore residents according to astrologers followed by relationships. And why not, techies are said to be losing their sheen not just in the industry but also in the marriage market. Apparently, techies, who were once the apple of almost everyone's eyes, are no longer in demand.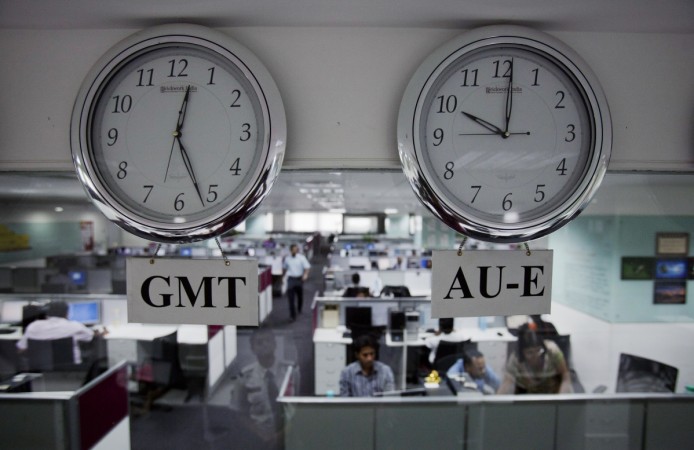 It has been said that people seeking to tie the knot do not really prefer techies anymore, be it on matrimonial websites or through traditional matchmakers.
Gourav Rakshit, CEO of Shaadi.com, has earlier revealed to ET that the percentage of women seeking IT professionals has gone down in 2017, compared to the previous years. "We have also simultaneously seen that the number of women looking for life partners in the US has been declining rapidly, especially since November," Rakshit said. "What's interesting is that the two may be correlated given political developments in the US."
Another Mumbai-based matchmaker agreed with Rakshit's observation and explained that the number of women looking to marry techies has gone down since the mass layoffs were reported. "People are looking at other professions first, especially those perceived to be more stable," she said.
With this, it looks like journalists no longer hold the prime position when it comes to being considered unfit candidates for marriage, as the absence of social life and odd working hours often work against them. Well, one man's loss is another man's gain, isn't it?