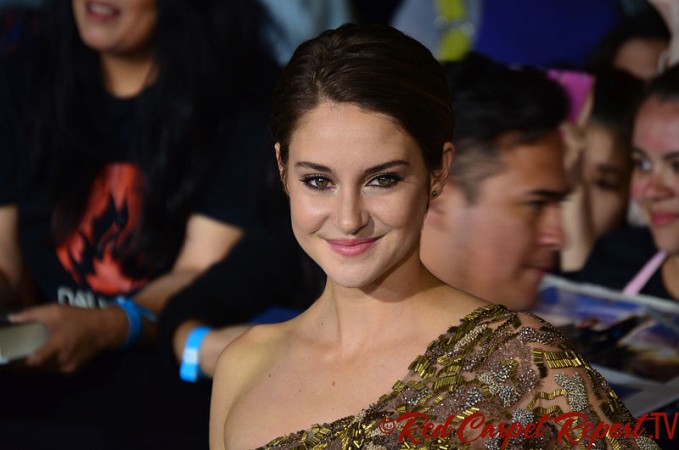 "Fault in Our Stars," the love story about two teenagers with cancer, hit theatres on 6 June and is already on its way to become a blockbuster.
The tear-jerker film, starring Shailene Woodley and Ansel Elgort as Hazel and Augustus Waters, is expected to hit $50 million in its opening weekend.
The teenage romance movie has been garnering good reviews from critics and it has already received 82 percent rating on review aggregator, Rotten Tomatoes.
"There is substance in how it conveys our relationship between life and death; while churning the cogs of the Tear-Bot-1000," Cameron Williams of The Popcorn Junkie wrote.
"The Fault in Our Stars is a heart-breaker for sure, but it's also a sweet, romantic film full of sudden warmth and humor. It gets everything right about being young and in love for the first time," wrote Connie Ogle of the Miami Herald.
And fans, too, seem to agree. A number of them have taken to their Twitter accounts to praise the character of Augustus Waters, played by Elgort, and they want the men in their lives to be more like Waters.
Check out some of the gems below.
boys, a tip for ya: go watch the fault in our stars. actually pay attention how augustus treats hazel. now thats how you should treat a girl

— kylie schmidt (@kylieschmidtt) June 7, 2014
What is life anymore, Just saw The Fault In Our Stars. Augustus Waters will forever be the love of my life — Taylor (@TayPayne6) June 7, 2014
THE FAULT IN OUR STARS MAKES ME SO DAMN UPSET BECAUSE THERE ARE NO SUCH THING AS GUYS LIKE AUGUSTUS AND I JUST WANT AN AUGUSTUS IN MY LIFE

— tanya. (@pinklovebutera) June 7, 2014
Warning: Spoilers follow.
However, the death of Augustus at the end of the movie has many in tears, with one fan writing, "The sadness I have due to Augustus's death will last for the longest infinity." Another added: "It's raining bc the skies just watched #tfios and cried bc of augustus death."
"The Fault in Our Stars" is the movie adaptation of a John Green novel by the same name, and when Woodley first read the book, she had sent a lengthy e-mail to the author rallying for the book to be made into a movie.
Reflecting on the movie, she said during its 2 June premiere that it has taught her to appreciate the small things in life.
"On this beautiful day, there's kids at home in bed hooked up to chemo machines," Woodley said, according to CNN. "There's no way to justify it. So, really, it taught me a deeper sense of gratitude and a deeper sense of appreciation for these small palpable moments, because they're the only thing that we're guaranteed."