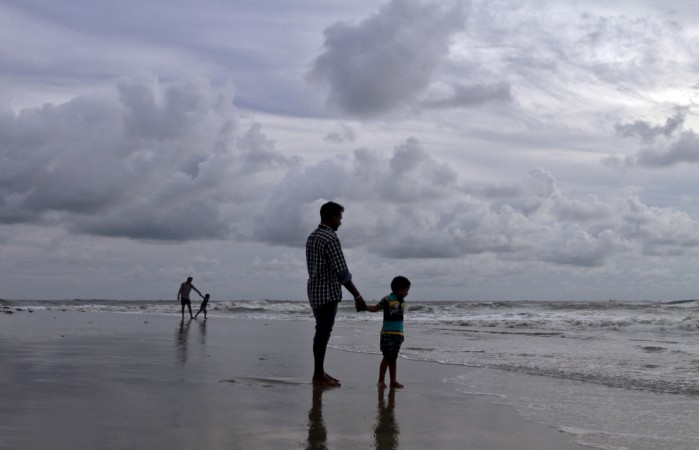 Usually children look up to their father while growing up and often refers to them as their first hero. So, this year, Father's Day is being observed on 21 June to celebrate fatherhood and paternal bonds.
Father's Day, which is celebrated on the third Sunday of June in most parts of the world, falls on 21 June, this year. The special day is celebrated on different dates in some parts of the world.
Father's Day 2015: Last Minute Gift Ideas for your Father
When it comes to the history of the day, there are several accounts that describe the history and origin of Father's Day.
Many state that the special day for fathers began to be celebrated in the United States in the early 20th century as an addition to Mother's Day to show the importance of male parenting.
Grace Golden Clayton is said to have got the inspiration to celebrate Father's Day on 5 July, 1908 after Anna Jarvis established Mother's Day the same year.
Another American, Sonora Louise Smart, is also said to be the founder of Father's Day in 1910 in the US, who was inspired with the idea to celebrate the special day for fathers, while attending a Mother's day celebration.
Check out some quotes and messages to be shared with your father on Father's Day 2015:
A real man loves his wife, and places his family as the most important thing in life. Nothing has brought me more peace and content in life than simply being a good husband and father. — Frank Abagnale
One father is more than a hundred schoolmasters. — George Herbert
My dad was my best friend and greatest role model. He was an amazing dad, coach, mentor, soldier, husband and friend. — Tiger Woods
It is a wise father that knows his own child. — William Shakespeare
Father's Day is hopefully a time when the culture says, 'This is our moment to look at who our men and boys are.' — Michael Gurian
Anyone can be a father, but it takes someone special to be a dad, and that's why I call you dad, because you are so special to me. You taught me the game and you taught me how to play it right. — Wade Boggs
It is easier for a father to have children than for children to have a real father. — Pope John XXIII
I cannot think of any need in childhood as strong as the need for a father's protection. — Sigmund Freud
Any man can be a Father but it takes someone special to be a dad. — Anne Geddes
The greatest gift I ever had came from God; I call him Dad! — Author Unknown
Few sons are like their fathers – many are worse, few better. – Homer, Greek philosopher and author of "The Odyssey"