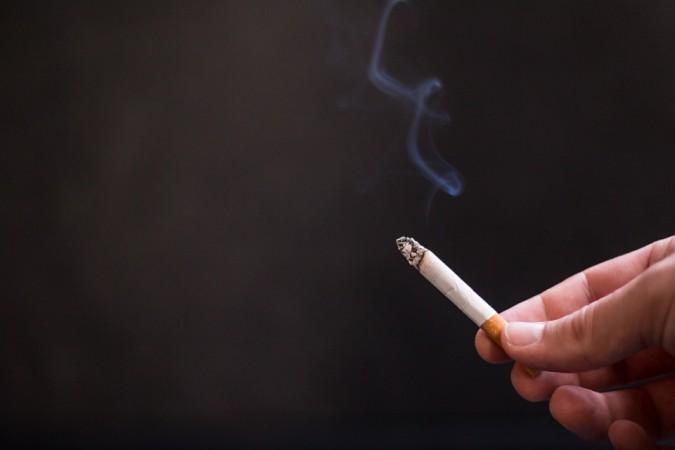 An Indonesian man was arrested recently after he posted on social media a shocking photo of his 9-month-old baby boy with a lit cigarette in the mouth. The father put the cigarette in the boy's mouth and asked his wife to take a picture of it as he thought it to be 'funny'.
The 36-year-old man, identified as Muzammil on Madura Island, to the west of Indonesia, was arrested by the police after the image surfaced on social media platforms.
According to Metro.co.uk, Bangkalan Police spokesman Bidarudin said: "We have secured the father for putting the cigarette in the infant's mouth, even if the baby is his own child."
Bidarudin added: "The child had the lit cigarette in his mouth. The culprit sat the child up, and he also held the child up by the arms because he was worried that (the baby) would get burned by cigarette ash."
The investigators are aware of the fact that the 18-year-old mother of the baby, Ummu Slamah, took the picture but she did not face arrest.
According to the local media, under Indonesian law, there is no specific punishment for giving cigarettes to children but for violating the Child Protection Act, Muzammil could be jailed for six months.
Interestingly, Indonesia is known for having high smoking rates in the world, including an alarmingly high number of child smokers.
In fact, this is not the first time that an Indonesian baby is hitting headlines for smoking. In 2010, Aldi Rizal, the infamous smoking baby of Indonesia, was known to smoke almost 40 cigarettes a day at the age of 2. However, he is healthy now and has quit the harmful habit, according to reports.
Soon after the case became viral, Indonesian government promised to pass more measures to stop children from smoking.
However, it seems that it still needs a lot of attention, as Indonesia Basic Health Research statistics show that the number of smokers under 18 rose from 7.2 percent in 2014 to 8.8 percent in 2016.