Most kids at the age of four would think of playing or going to school, but a young Chinese girl isn't most kids. After constantly battling cancer for over two years, there's little hope for Yaxin – a four-year-old with advanced stage acute lymphoblastic leukemia and could die within two months if not treated.
The little girl expressed her wish to be a bride to her father, who then held a special wedding ceremony at the hospital. Yuan Dongfang, the father of the four-year-old girl, acted as the groom for the ceremony, which took place on November 17. The young girl was draped in a white towel around her waist and another towel over her head as the veil to mimic a wedding attire.
"She might not understand the meaning of getting married. She might just think that it is a wonderful thing and therefore wants to do it," Yuan told local media BTime.
The idea of conducting a wedding ceremony for the little girl occurred after Yuan was comforting his daughter after an operation. Yaxin had kept asking when she could be taken home, to which Yuan said "when she recovers."
He told her "she could go home to find her playmates, go to the zoo or school, find a job or get married." The curious one then asked her father when she could get married and if he could be her "boyfriend" or "husband."
The past few years haven't been easy on Yuan and his family. After taking care of his parents by working extra hours to pay the medical bills, Yuan then learned of his daughter's extreme condition. Yaxin was diagnosed with acute lymphoblastic leukemia, a type of blood cancer which starts from white blood cells in the bone marrow, in September 2016.
Yuan told local media that his family spent all their savings for Yaxin's cancer treatment and further borrowed around ¥400,000 ($58,000). After undergoing months-long chemo sessions, the little girl had been stabilised, but only until September when the family learned that leukemia had transformed into acute myeloid leukemia, Daily Mail reported.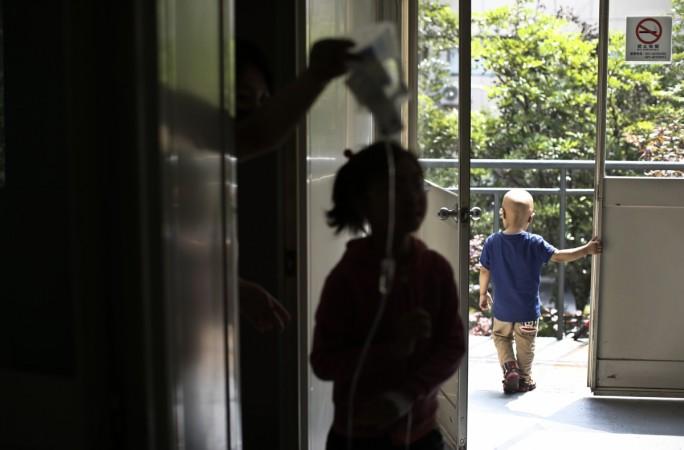 Without further treatment, Yaxin's condition could deteriorate within months. But it would cost approximately another ¥600,000 ($87,000) towards the treatment. The distressed family has received ¥150,000 through donations from online fund-raising campaign, but is in dire need for further funds to support their daughter's treatment.
"She really wants to keep on living healthily. She is so innocent, native, cute and mature. We cannot leave her behind. We hope kind-hearted people in the society could help us save our beloved daughter," Yuan said.