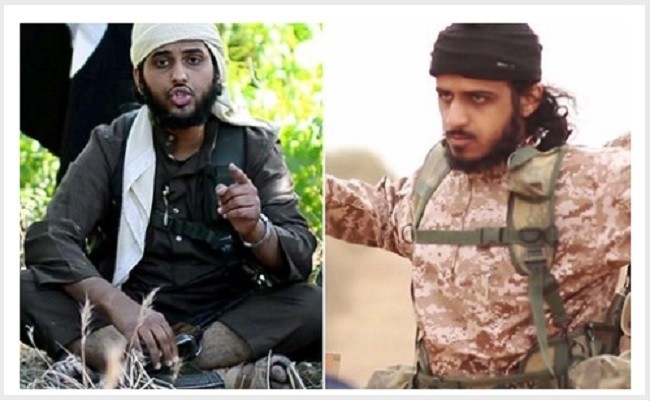 Father of the 20-year-old British medical student, who reportedly appeared in the Peter Kassig beheading video as part of the death squad, has retracted his earlier statement.
The father of Nasser Muthana reportedly had said that his son deserved to die as according to Sharia, it is 'a head for a head.' Intelligence agencies believe that the youth from Cardiff is part of ISIS' 'foreign legion' of which at least 16 were seen beheading Syrian soldiers in the desert.
However, on Monday the father of Muthana, who had identified his son to the police, retracted his statement and told BBC: "It doesn't look like him, much difference. This one's got a big nose, my one has a flat nose."
Condemning the actions of ISIS and of his son, Ahmed Muthana, Nasser's father, a 57-year old former electrical engineer, had told Daily Mail: "What they are doing is inhuman; this is not the son I brought up."
Asked whether he was ready to forgive Nasser for his actions, he said: "I cannot have him back. No father wants to disown their children but I have no choice."
Nasser's father then added that his son deserved death for his actions. "My son should be beheaded."
"If that is what he has done to someone then that is what should be done to him. A head for a head. I am not going to make excuses for him. He is a grown man and he must face up to what he has done," he said.
Ahmed Muthana, who also has a younger son enlisted with ISIS, after watching the beheading video of Peter Kassig, told the police, "I am trying not to believe it is my boy, but it looks like him." Kassig, a 26-year-old American aid worker, was the fifth Western hostage to be murdered by the jihadis.
Welsh-born Nasser Muthana first came up on the radar of the intelligence agencies in June when he featured in an ISIS propaganda film encouraging others to travel to Syria and Iraq. Almost four weeks later, he reportedly declared on his Twitter account that UK should fear the skills he had developed in Syria.
Muthana posted pictures on his Twitter account of explosive devices stored in a garage with the caption: "So the UK is [sic] afraid I come back with the skills I've gained."
Following Kassig's beheading video, UK PM David Cameron said that the 'sick terrorists' of ISIS must face the 'justice they deserve' including charges of treason.