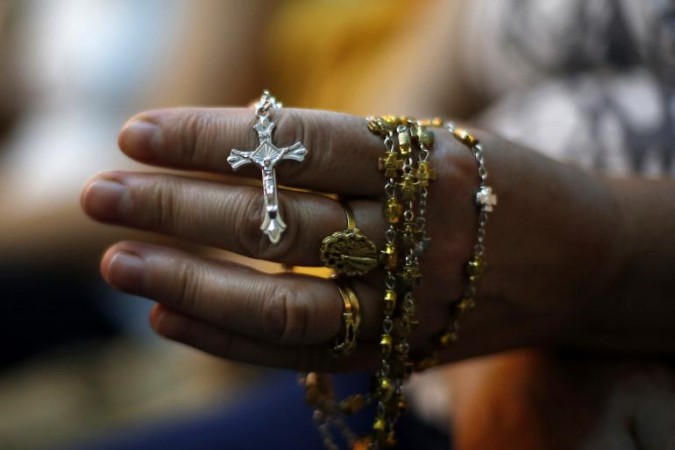 As the fate of the 27 Christians, including women and children, arrested in Saudi Arabia remains unknown, the activists working for their release believe that only a US intervention can save them now.
According to reports, members of the Commission for the Promotion of Virtue and Prevention of Vice (the Haia) raided the house of an Indian in the city's Aziziyah neighborhood last Friday and arrested 27 people of Asian nationality.
As per unconfirmed sources, many of the arrested are from Kerala.
The religious police seized copies of the Bible and various musical instruments from the congregation. The Haia has reportedly accused the group of operating an underground church.
Saudi Arabia, which practices the strictest form of Islam known as Wahhabism, does not grant the freedom to worship other religions. And any violation can bring the harshest form of punishment.
The whereabouts of the arrested remains unknown and many fear that only a US intervention can save the victims now.
"It is the only nation state in the world with the official policy of banning all churches. This is enforced even though there are over 2 million Christian foreign workers in that country. Those victimized are typically poor, from Asian and African countries with weak governments, " Nina Shea, director of Washington-based Hudson Institute's Center for Religious Freedom, told Fox News.
"The West should demand that its strategic ally, Saudi Arabia, release the Christians at once and allow them to pray according to their own faith traditions. Otherwise, Riyadh will appear to be validating the practices of the Islamic State in northern Iraq and Syria," Shea emphasised.
American politician Frank Wolf also has pitched in his support. The Virginia Republican told Fox News that he will push for the release of the Christians with the US ambassador in Riyadh.
The arrest of the Christians has become a topic of major discussion on Facebook, where many Muslims - including Saudi nationals - criticised the action of the Haia, and called for freedom of worship for non-Muslims in the country.