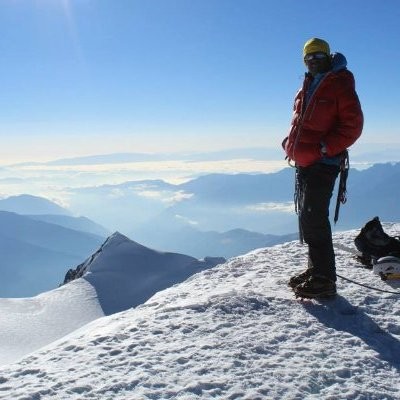 India's fastest mountaineer and the first South Asian to climb the Seven Summits – the highest mountains of each of the seven continents – within 172 days, Mastan Babu Malli, went missing on Saturday while trekking down the Andes in South America.
Malli had started his solo journey up the mountain range of Andes from the base camp of Cerro Tres Cruces along Argentina-Chile border on 24 March and was scheduled to return to the camp on 25 March.
However, no one is yet aware of his whereabouts and the rescue team is unable to track him as his GPS system is apparently out of order. "He started the expedition from the base camp on March 24. He was supposed to return to the camp on the 25th. He climbed up from the Argentina side and was to climb down from the same side," Hindustan Times quoted Saurabh Uboweja, spokesperson of Malli's friends and family, as saying.
The rescue operation was launched the very same day but Malli was not located. The authorities at the site believe he might have climbed down from the Chile side following bad weather on the Argentina side of the mountain.
"The authorities held a brief rescue mission on March 25 but that did not result in anything fruitful. Since the weather at the time (on that side if the mountain) was bad, the authorities thought he might have climbed down the Chile side. But beyond that there was no rescue operation for two days," Uboweja added.
In the meanwhile, the embassies of both Chile and Argentina in India are cooperating with the ministry of external affairs and talks are on to launch a joint rescue operation, Uboweja said, adding that Malli's family is also in constant touch with MEA. "Both the Chile and Argentina embassies have been very cooperative. A private rescue crew of eight is ready to depart to the range," Uboweja said.
As the rescue operation is said to cost a lot in view of the bad weather, Malli's friends and the alumni of Indian Institute of Management in Kolkata are raising funds for his rescue.
Malli, an alumnus of IIM-C, is one of India's fastest mountaineers and is also named in the Guinness Book of World Record for being the fastest "7 summiter" in 2006. He has also climbed the highest peaks in nine out of 12 countries and became the only Indian to climb Aconcagua mountain in Argentina, his Linkedin profile says.