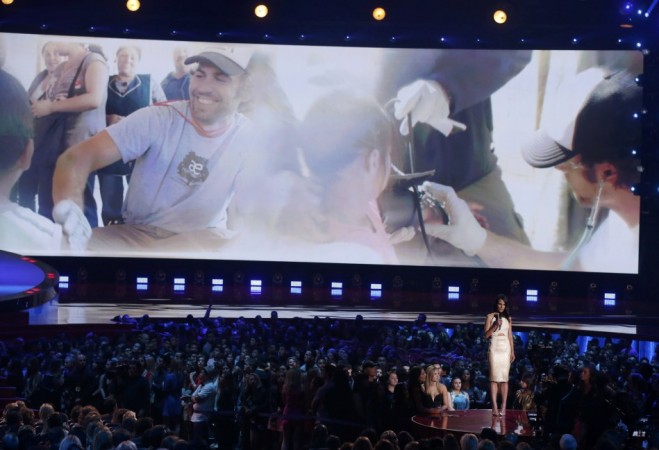 Paul Walker's younger brother Cody Walker is rumored to be cast in "Fast and Furious 8."
Apparently, Cody is not the replacement to Paul's character, but is going to have a whole new character, according to Mirror.
After the untimely death of Paul in a car accident, his brothers Caleb and Cody agreed to become part of "Fast and Furious 7." The two brothers would be used as body doubles in the upcoming film for Paul's character, Brian O'Connor.
"If Walker's brother does a great job and is well received by audiences in this newly conceived role, then who better to carry on the Walker tradition than his brother? ...when it's a family member who fills in, it seems to soften any criticism that could develop," Paul Dergarabedian, veteran box office expert, told Movie Pilot.
"Look at Jason Bonham (son of late Led Zeppelin drummer John Bonham), when he has filled in for his respected and beloved father, everyone was cool with it because they kept it in the family," he added, "Universal is keeping it in the family and it's tough to argue with the strategy... I think that it's a meritocracy and that's appropriate."
There are a lot of expectations from Paul's brother. Even the "Fast and Furious 7" star, Ludacris, said in an interview that it's scary how Cody and Caleb resemble Paul.
Meanwhile, buzz also suggests Paul's character Brian O' Connor would retire in the film and Cody would step in instead of him.
"Paul's character Brian O'Connor will be seen retiring, while his younger brother will join the crew," a source from the production team told Mail Online.
Paul died on Nov 30 in a car crash in Santa Clarita, California. The actor was travelling as a passenger in a car being driven by his friend, Roger Rodas, who also died in the accident. The speeding car hit the tree and immediately burst into flames.
The seventh instalment will take off from where "Fast and Furious 6" left off. Director Justin Lin will be replaced by James Wan in the following sequels of the "Fast" series.
The cast for the "Fast and Furious 7" reprising their roles include Vin Diesel, Luke Evans, Tyrese Gibson, Ludacris and Jordana Brewster. UFC Women's Bantamweight champion Ronda Rousey and Ong-Bak star Tony Jaa would also be seen in the film.