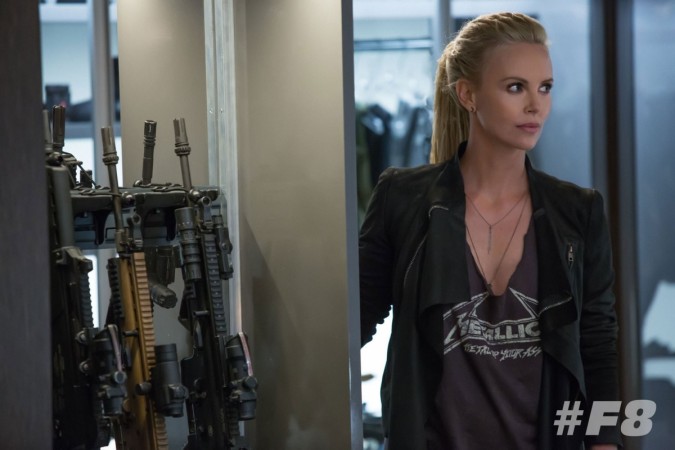 Some new details about Charlize Theron's villainous role in the upcoming "Fast and Furious 8" have surfaced online, and it all sounds pretty cool.
In a recent interview with Entertainment Weekly, composer Brian Tyler ("Fast & Furious 7," "Avengers: Age of Ultron") talked about what fans can expect from Theron's character, Cipher, in the film.
"It's like a siren kind of thing. There's no question the havoc and villainy she brings [but] you're attracted to it," said Tyler.
"There's something where you can kind of see yourself in this villain that makes it more disturbing and, at the same time, more interesting. It's the sympathetic villains, in a way, who really get under your skin. In a much different way, but like how Anthony Hopkins did Hannibal Lecter, where you like him, but you're like, 'Wait, why am I doing that? I shouldn't be rooting for this person.' She has that ability to do that. She's just a fantastic actor."
Theron's co-star in the film, Vin Diesel, also had something similar to say about the Oscar-winning actress' performance in the movie. Diesel took to his Facebook account to share that he can't wait for fans to get to know Cipher.
"Wait until you meet Cipher. Of all her films you have never seen this character [Theron] has created... she has truly brought her A game to this saga and we are all grateful for it." (via ComicBook)
"Fast and Furious 8" opens in theatres on April 14, 2017.