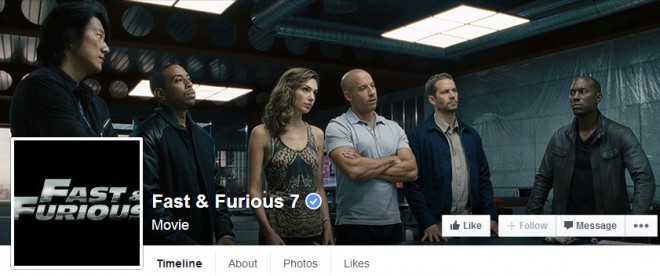 Filming of the seventh installment of "Fast and Furious" is complete, and actress Michelle Rodriguez announced it through an Instagram message, paying tribute to the late Paul Walker.
"Ride or Die through thick and thin, 15 yrs later, surreal to think we made it through such a tough painful production. But this one's for you P, I hope we make you proud love you," she wrote along with a photograph of hers with co-star Vin Diesel.
The pair, along with Walker, has been a part of the "Fast and Furious" franchise ever since the first film released 13 years ago.
She also posted yet another picture of the entire cast and crew of the movie on the final day of shooting.
"Final day on FF7 an emotional roller-coaster, but we've wrapped most of principle photography one love to all those who stuck it through with respect," she captioned the picture.
The official Facebook page of "Fast and Furious" also paid tribute to Walker, who passed away following a car accident late last year at the age of 40. Universal also thanked fans for their support and confidence.
"Fast Seven is wrapped! A life changing experience. None of it would have been possible without you... the strength, conviction and confidence came from you, and I know together, we have made Pablo proud," the Facebook message read.
Walker was in the middle of filming the seventh installment of the movie when he died, and the cast and crew took a break of almost six months to regroup following his death.
The film was completed with the help of visual effects as well as Walker's brothers Caleb and Cody.
The last day of filming involved a car chase scene, for which producers brought in professional street races, and the scene was deemed too dangerous for the actors to film, TMZ reported.
Although the car crash that claimed Walker's life was not movie-related, the producers did not want to jeopardize the success of the series in case of any untoward incident on the last day of filming, the report noted.
The scene was prepped at the Willow Springs International Raceway near Palmdale, which is about 45 minutes from where Walker died, according to TMZ.
"Fast and Furious 7" is slated for an April 2015 release.
The release date of the movie was pre-poned by a week to April 3 from April 10, so that Universal Pictures would be able to book more international dates for the movie.