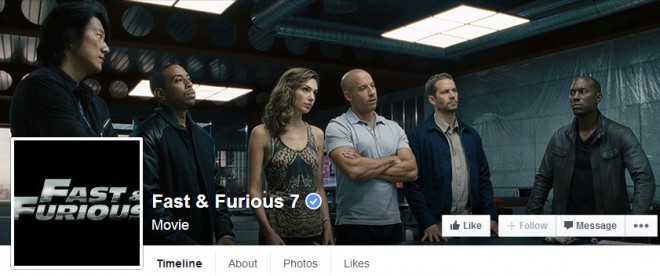 The cast and crew of the 'Fast And Furious 7'film fondly remembered Paul Walker who passed away on 30 November last year.
The actor passed away in a tragic car accident, while coming from a charity event. Various videos and photos of the actor were shared on the social media. Vin Diesel shared the most captivating photo on his Facebook account. The photo showed Walker sitting with Diesel's daughter in his lap. The late actor is looking lovingly at Diesel's daughter and is showing her something on the phone. He captioned the photo as:
"He was a part of so much in my life... long personal talks with my mother or babysitting the Alpha Angel... he took a certain pride in being uncle Pablo... after all, we were filming a scene in FF4 the day she was born, and he being the only one I told, encouraged me to go in and cut the umbilical cord."
Diesel also said that Walker helped him in understanding fatherhood. He reportedly had a positive influence on Diesel's life.
Walker will be seen for the last time onscreen in "Fast & Furious 7." He had managed to complete most of his scenes before his untimely demise. He will be playing the character, Brian O' Connor. The trailer of the film was released on 1 Nov and it showed Walker indulging in some breath-taking action sequences. In one of the scenes shared on the film's official Facebook page, he is seen hanging on a car's bonnet.
Previously, it was speculated that his character will die in the film, but now it is being said that Connor will retire in the film. Walker's brothers Cody and Caleb Walker have completed the remaining scenes of the actor. CGI has been reportedly used to bridge the gaps in the film.
"Fast & Furious 7's" official name is "Furious 7." The film is slated to release next year in April. James Wan has directed the film. It will star Jason Statham in the role of main antagonist, Ian Shaw. Diesel will reprise his role as Dominic Toretto.