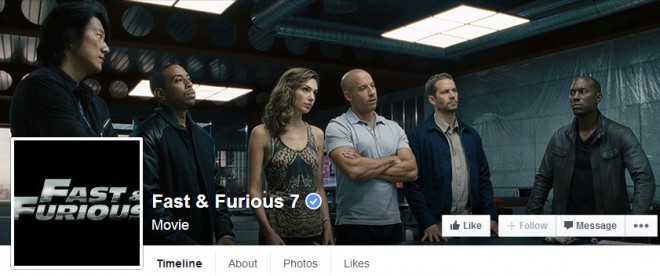 "Fast & Furious 7" may be Vin Diesel's last action film if reports have anything to go by. It has been suggested that Diesel has lost his inclination towards doing films that involve stunts after the tragic death of his co-star Paul Walker. The actor is apparently wary of action films, as they have live stunts, which is risky.
"A lot of people don't realize when you do these action movies you put your life on the line more than you should...When you're doing these action films and you're... for lack of a better description, a method-like thespian, and when you go into these action sequences, you put yourself in harm's way in kind of an unfair fashion," he said in an interview to IBN Live.
Walker and Diesel rose to stardom with "Fast & Furious" series. They were known to have an adventurous bone and were like brothers.
"We grew up in the business together and we became famous together and we represented the biggest franchise together and he was my partner and it's a strange thing... I've been acting all my life and they don't teach you in acting how to mourn someone and simultaneously pretend they're in a scene with you. It's one of the darker moments in my journey," Diesel added.
Walker passed away in a car accident on Nov 30 after attending a charity event. He was accompanied by his friend Roger Rodas who also succumbed to injuries.
"Fast 7" was put on halt after the death of Walker with its production house, Universal pictures officially declaring that everyone associated with the series were not in the mood to resume shooting of the film.
"Right now, all of us at Universal are dedicated to providing support to Paul's immediate family and our extended Fast & Furious family of cast, crew, and filmmakers," Universal told The Wrap in a statement. "At this time we feel it is our responsibility to shut down production on Fast & Furious 7 for a period of time so we can assess all options available to move forward with the franchise.
The production of the film resumed in May with Walker's lookalike brothers Caleb and Cody Walker completing the remaining scenes of their brother.
"Fast & Furious7" is directed by director James Wan and written by Chris Morgan and Jeffrey Kirschenbaum. Walker's character, Brian O' Connor will retire in the film. The star cast of the film includes Vin Diesel, Dwayne Johnson, Michele Rodriguez and others.