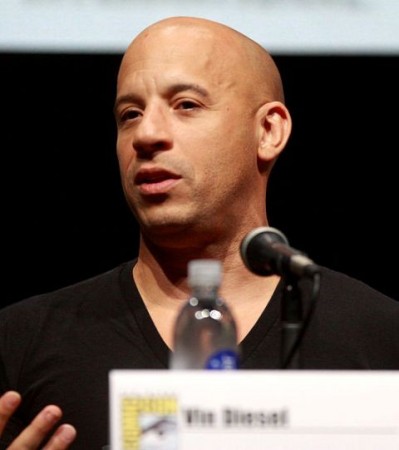 Filming of the seventh installment of the "Fast and Furious" is nearing completion, and on Thursday actor Vin Diesel paid a tribute to the late Paul Walker by posting a throwback photograph of them together.
Diesel captioned the photograph, taken at the 2002 MTV Movie Awards, with a long Facebook message that showed how much Walker is being missed by the Fast and Furious family.
"A song comes to mind... with this throwback pic....
"Has anybody here, seen my old friend Pablo... Can you tell me where he's gone... he helped a lot of people, but it seems the good die young, I just looked around and he was gone...
"Thank you all for being with us the whole way. Fast Family!" Diesel wrote.
The picture has so far attracted over 1.5 million "likes" from fans of the late actor, who died in a car crash last year.
Walker's character of Brian O'Conner will be shown as retiring in the movie, and although the actor had completed a majority of the scenes before his tragic accident, his two brothers – Caleb and Cody – were employed to complete several important scenes.
The team has also employed facial-replacement technology for some of Walker's scenes, and Diesel seems to have had mixed emotions regarding this.
In a June 17 post, the actor wrote that dealing with process of pixels over people has been uncomfortable.
"He always knew I would fight for him... whether it was to protect his deal or to protect his integrity... and he knew that if it made for a better film, I was going to do whatever it took... it is why together, we won best duo... twice, 12 years apart," Diesel wrote in a Facebook post.
"With our new ambitious vfx team, the whole cast and crew has had to adjust to this awkward and uncomfortable process of pixels over people. Aside from the obvious strains it places on the director, the challenge is not to allow it to compromise what makes the character so special," he added.
This might explain why the actor was allegedly proving to be troublesome on the sets of "Fast and Furious," as stated by The Hollywood Reporter.
An insider told the publication that Diesel spent a whole day in his trailer on May 27, and the next day he called studio executives to his trailer and asked "What the f*** am I doing here?"
"Fast and Furious 7" is scheduled to open in theaters on April 10, 2015.