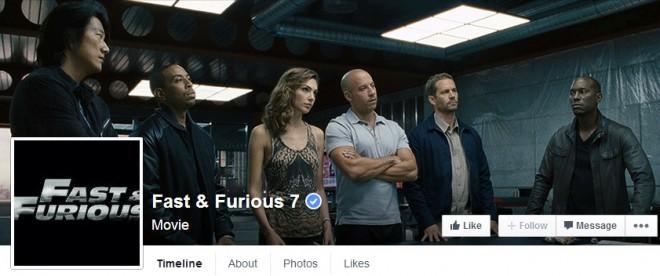 The shooting of "Fast &Furious 7" is finally over. In an interesting revelation, Kurt Russell recently said that he completed his last two scenes in the film without Paul Walker.
Russell, 63, apparently had only two scenes left to be shot with Walker, when the latter died in a car accident. He revealed that he completed his part two months ago with Walker-look-alike brothers Cody and Caleb.
The production of the film was shut down for a long time following the tragic death of Walker, one of the lead actors of the film. The production house resumed the shooting only after they found a way to complete the rest of the film without the actor.
The team was "trying to work the best magic they can to make 'Fast & Furious 7′ complete," Russell told Pressherald.
Meanwhile, Dwayne Johnson, who has added a lot of novelty to the film with his character Marshall Luke Hobbs, is understood to be walking out of "Fast & Furious" series. He sounded doubtful when he was recently asked if he would return for the next installment of the franchise.
"I don't know," told Toronto Sun when asked about his commitment to Fast & Furious frenchise.
"So, the reason I say, 'I don't know,' is because you don't want to think too far into the future. But especially, I think because this is the last one with Paul, it would be a good way to go out. It feels good," he further said.
Moreover, Johnson also suggested that he is extremely happy with the way "Fast & Furious 7" has been completed.
"I was very happy with the way (Fast & Furious 7) was completed. I think Paul would have wanted that. In fact, I know Paul would have wanted that. When something like that happens, it's a harsh reminder of how fortunate we are, and it makes you hug your loved ones harder. I think this installment is going to be a special one – for a lot of reasons, but especially in the wake of Paul's death," he told the media outlet.
"Fast & Furious 7" would see Walker's character Brian O'Connor retire from the film as the other leads of the film, including Vin Diesel, Johnson, Cody, Caleb, Tej and Tyrese Gibson would make preparations for new adventure.
Earlier, a footage of the film has revealed Brian, Dominic and Tej backing their cars out of cargo plane before activating a parachute, according to HitFix. It also showed Michelle Rodriguez all set to take on the boys.
The film is slated for release next year.