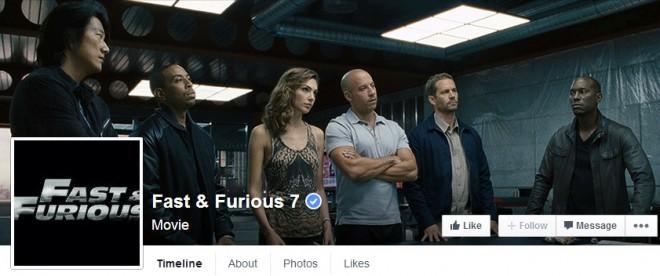 A new "Fast & Furious 7" footage showcasing Jason Statham's fight sequences has been released on the film's official Facebook page. The video shows Jason's character's Ian Shaw indulging in battle with Dominic's Toretto (Vin Diesel) and Luke Hobbs (Dwayne Johnson). The video says "See Jason Statham: Soon in Fast & Furious7." It can be seen here.
The first look of Statham's character Shaw was released last month, as a countdown to the "Fast & Furious 7" trailer. The movie still showed Statham in a fistfight with Luke Hobbs, who is a DSS federal agent in the film. Statham would be seen in the negative character and would go after Dominic Toretto and his gang as they killed his character's brother Owen Shaw in "Fast & Furious 6."
Statham made a cameo in the closing credit sequence of "F& F6," which showed his vehicle flipping over Han's car and causing it to explode. He then gets out of his car and throws Owen Shaw's necklace on Hans vehicle and calls Toretto on his mobile.
"Dominic Toretto, you don't know me. You are about to...," he says. Not much was revealed about Ian's background in "F&F6." The character would be seen in full fury in "F&F7" and would be taking revenge from Toretto and his gang.
"There's nothing better than that car stuff. I've never seen anything compared to it. And Vin [Diesel] is terrific. Everybody in it is just terrific. They're a great little crew. I know Tyrese. I know Paul Walker. I've met all of them, and they're all really cool. I'm really excited to be involved with it... I'm just not gonna tell ya what I'm gonna do," Statham had earlier said to Entertainment Weekly about joining the "Fast & Furious 7" cast.
The film has been directed by James Wan of "Saw" fame and is slated to release in April next year. The film would show Paul Walker's character Brian O' Connor's retirement. Walker died in a car accident on November 30. His late brothers Cody and Caleb Walker completed his remaining scenes. The cast of the film includes Diesel, Johnson, Michelle Rodriguez, Walker, Jordana Brewster and others.