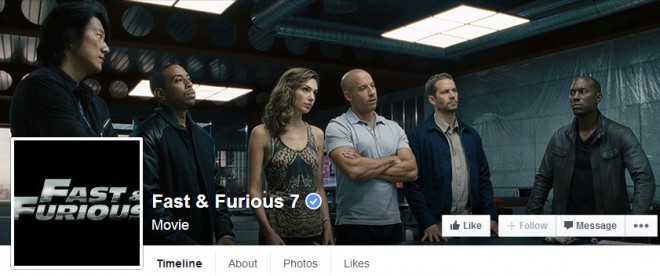 The first trailer of "Fast & Furious 7" is set for release on Saturday, 1 November but a still of the movie showing Dwayne Johnson (The Rock) and Jason Statham in a fight has surfaced online.
Warning: Potential Spoilers Ahead
Johnson plays the role of Hobbs in "Furious 7" and Statham will be seen playing the main antagonist, Ian Shaw. Statham is speculated to go after Dominic Toretto ( Vin Diesel) and Brian O' Connor's gang as they killed his bother Owen Shaw (Luke Evans) in "Fast & Furious 6." He was first featured in "Fast & Furious 6" finale and this is the first time he will be seen in a full fledged role in the action franchise.
Meanwhile, Michelle Rodriguez, who plays Lelly Ortiz in the film, recently revealed how Paul Walker would have reacted to "Furious 7" trailer if he was alive.
"He would gaze with his beautiful blue eyes and that wonderful, amazing, childlike smile that he would get whenever he'd have, like, a cargasm... [he] would just go from ear to ear, and he'd be like, 'Finally, it's in the f--king can," she said during the amfAR gala in L.A," according to a report by E! Online.
Walker passed away in a tragic car crash on 30 November, 2013. The actor was returning from a charity event when his car hit an electric pole and exploded. He had completed most of his scenes before his death. His brothers Cody and Caleb Walker were roped in to complete his remaining scenes.
The first poster of "Furious 7" showing Toretto's gang in action was released earlier. Diesel also shared a picture of himself with Walker on his Facebook page with the caption: "Surreal, profound and bittersweet...You will see the trailer Saturday..."
"Furious 7" trailer will premiere on Saturday afternoon. Live From 'Furious 7,' event will be aired at 3 p.m. ET/12 p.m. PT on E!.
The film is scheduled for release on 3 April, 2015.