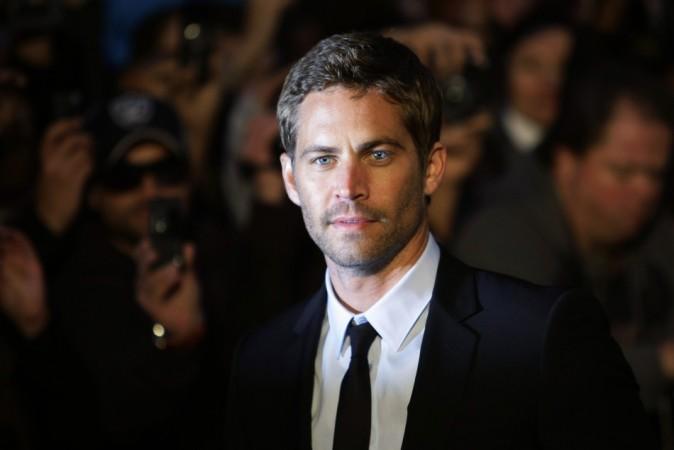 Fast& Furious 7 will hit theatres on April 10, 2015. Actor Vin Diesel announced the release date of the next Fast & Furious instalment on Facebook, posting a picture of the last scene he and co-star Paul Walker shot.
The caption read:
"The last scene we filmed together...
There was a unique sense of completion, of pride we shared... in the film we were now completing... the magic captured... and, in just how far we've come...
Fast and Furious 7 will be released...
April 10th 2015!"
Diesel also put a 'P.S.' saying, "He's want you to know first."
Universal Pictures also confirmed the news of the release date with E! Online. The studio had put production on hold after Walker's sudden death.
Paul Walker passed away in a car accident Nov.30 while travelling with his friend, Roger Rodas. The two were driving to a charity event when the limited edition Porsche crashed on Rye Canyon Loop in Valencia, Los Angeles. Both died on spot. Investigators have ruled out mechanical failure and debris as cause of death and believe that speed could be the only reason.
According to the Hollywood Reporter, Universal Pictures called an urgent meeting and postponed the release date, which was earlier slated to be released on July 11, 2014. They have been committed to supporting Walker's family and the whole Fast & Furious cast and extended crew who have been grieving.
"Right now, all of us at Universal are dedicated to providing support to Paul's immediate family and our extended Fast & Furious family of cast, crew and filmmakers. At this time we feel it is our responsibility to shut down production on fast & Furious 7 for a period of time so we can assess all options available to move forward with the franchise," a spokesperson told The Daily Mail.
"We are committed to keeping Fast & Furious fans informed, and we will provide further information to them when we have it. Until then, we know they join us in mourning the passing of our dear friend Paul Walker," the spokesperson added.
Many insiders told The Hollywood Reporter that all Walker Footage is being salvaged and revisions are being made to the script to show Walker's retirement from the series. Some sources also report that Walker's younger brother, Cody has been asked to step in to shoot the last few scenes for him, reports Hello Magazine.
While a lot of speculations are being made on how Walker's end will be marked in the movie, no official word on the proceedings are out yet.