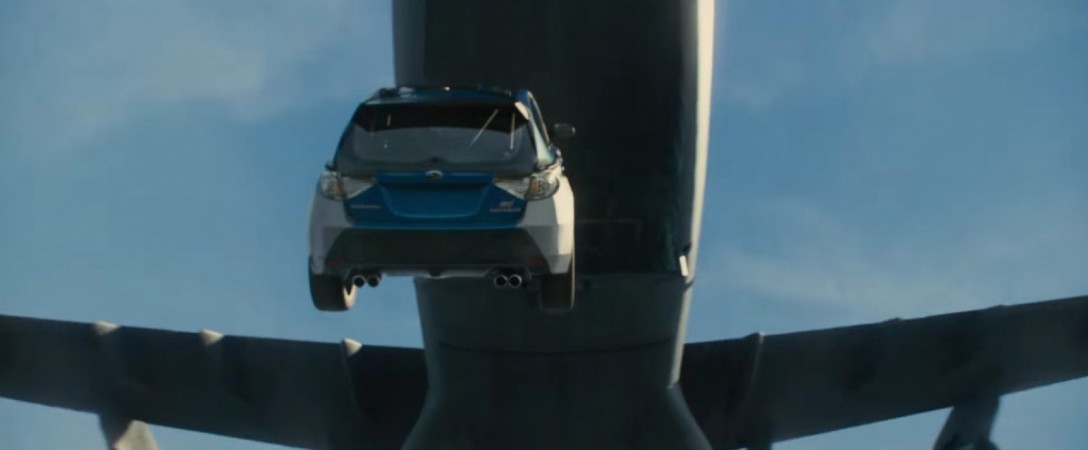 Curiosity around the upcoming "Fast and Furious 7" aka "Furious 7" is sky-high with its latest trailer showcasing some breathtaking skydiving stunts involving its lead actors Vin Diesel, Paul Walker, Michelle Rodriguez, Tyrese Gibson and Ludacris.
In the 2.53-minute "Fast and Furious 7" trailer, the lead actors are seen in cars on board a big aircraft. Actors Paul, Vin Diesel, Michelle, Tyrese, and Ludacris are let off from the aircraft in their respective cars, and the free fall looks scary.
Vin Diesel, who plays Dominic Toretto in the film, has been continuously giving tips on the much-awaited film. He has posted a photo of him and Paul Walker, who passed away in a tragic car accident before the completion of the film, on his Facebook page a few hours ago. They are seen in denims and black t-shirts.
Diesel had earlier last month posted a photo of him and Walker with the caption: "Our objective was to make Paul Walker proud... After watching Furious 7, and his timeless performance... we realized that it was Paul, who has made all of us... so very proud."
The 47-year-old actor has also shared a "Fast and Furious 7" clip with lots of action from fist fight to gun battle.
"Fast and Furious 7" is a sequel to "Fast & Furious 6", which was released in 2013, and the seventh installment of Fast & Furious series. Directed by James Wan, the film features Vin Diesel, Paul Walker, Dwayne Johnson, Michelle Rodriguez, Jordana Brewster, Tyrese Gibson, Ludacris, Lucas Black and Jason Statham in the lead roles.
The film is sort of a tribute to Paul Walker, who died in a car accident on 30 November, 2013, when the shooting of the film was still on. The makers of the film had to rope in his brothers Caleb and Cody Walker to play his part for the rest of the film. It is set for release on 3 April.
"Fast and Furious 7" Trailer: