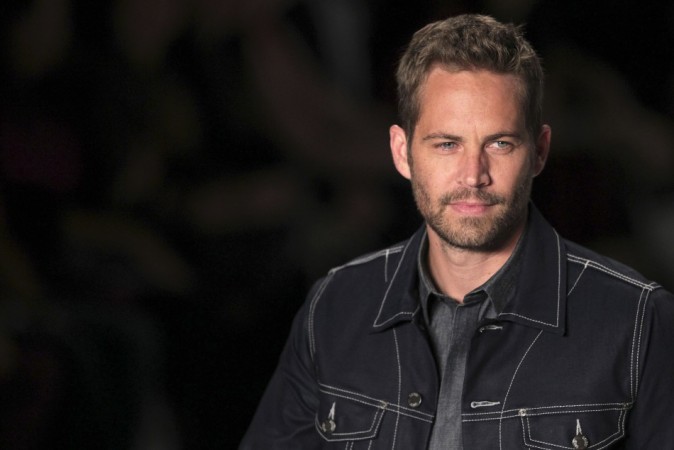 "Fast & Furious 7" is reportedly going to have connection with the director James Wan's past films. Wan is known for directing horror flicks like "The Conjuring" and "Saw".
At a recent press conference, he suggested that "Fast & Furious 7" is going to have relationship with his past films in thriller genre.
"I've thought of many ways to incorporate it . Probably not so much from my horror movies, by definitely stylistic and aesthetic more from my third movie – my sort of revenge thriller film, which John [Leonetti] shot for me. Death Sentence. That definitely has shades of that in Fast 7," he told Eric Eisenberg of Cinema Blend.
"Death Sentence" is based on the theme of revenge and it is speculated that "Fast 7" is going to be similar. In "Fast & Furious 6" one of the gang members Han is killed and the potential spoilers suggest that gang would go on the revenge spree and would take down the killer of Han.
Moreover, post the death of his brother Owen Shaw (Lee Evans), Ian Shaw played by Jason Statham would be looking for vengeance from Dominic Torreto (Vin Diesel) and his gang, according to the website.
Meanwhile, Wan also suggested that Kevin Bacon from "Death Sentence" can also show up in "Fast & Furious 7".
When Eisenberg asked about the link between the two films, Wan said, "I'm not going to go that far, but potentially! Maybe Kevin Bacon can show up."
Meanwhile, Diesel recently posted on his Facebook page that the Universal production house is currently working on the trailer of "Fast & Furious 7" and when they came to show it to him, he was left speechless.
"I must also say that it was emotional and bittersweet," Diesel continued. "We all went above and beyond to make Pablo proud, but man, I wish he could see what we have created and just how far we have come," Diesel posted on his Facebook page.
"Fast & Furious 7" is set to release on 3 April 2015. The film stars Vin Diesel, late Paul Walker, Michelle Rodriguez, Dwayne "The Rock" Johnson and Jordana Brewster.