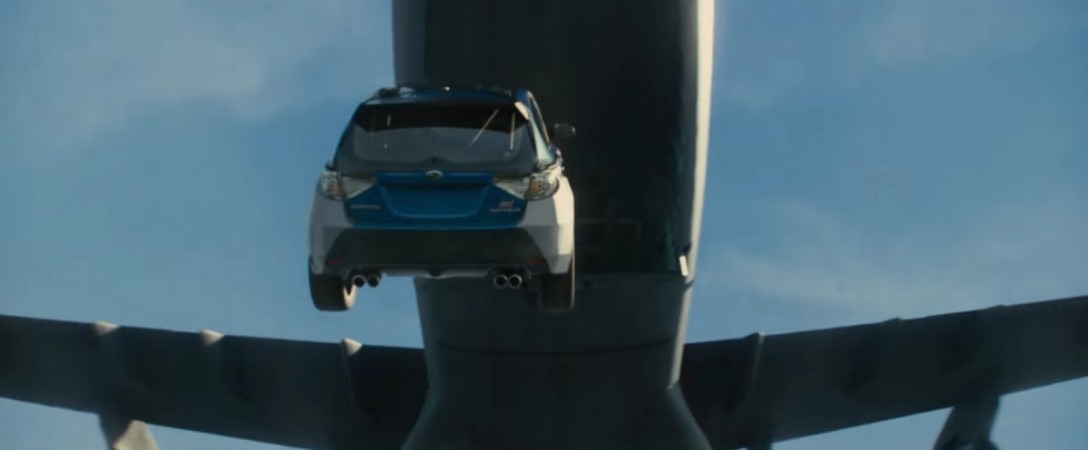 "Fast & Furious 7" aka "Furious 7" is one of the most-awaited films of the year not only because of the success of its prequels but also because it is Paul Walker's last movie. It will be an emotional one for his family, and close friends and co-stars Vin Diesel and Tyrese Gibson.
Vin Diesel has been posting photos of him with Paul Walker taken during the shooting of the "Fast & Furious 7" on his Facebook page for a few months now, remembering his friend.
He last posted a photo with Paul Walker on Tuesday. They are seen in denims and black t-shirts. He also posted a photo with Walker last month with the caption: "Our objective was to make Paul Walker proud... After watching Furious 7, and his timeless performance... we realized that it was Paul, who has made all of us... so very proud."
"Fast & Furious 7" will be an emotional and special movie for all the cast and crew of the film. Universal Pictures paid respect to Paul Walker by halting the production of the movie for a while till his brothers, Caleb and Cody Walker were roped in to complete the unfinished portion of his role.
Paul Walker and his friend Roger Rodas died on 30 November, 2013 after their Porsche Carrera GT met with an accident, bursting into flames after hitting a utility pole and a tree in Santa Clarita. Paul was yet to complete his portion in "Fast & Furious 7" when the tragic accident happened.
Vin Diesel and Tyrese Gibson were seen inconsolable after the death of their close friend and co-actor.
It's no doubt that Paul Walker's fans will be looking forward to see their favourite actor's last film. The movie promises big with trailers highlighting some breathtaking stunts.
The latest trailer of "Fast and Furious 7" has actors Paul, Vin Diesel, Michelle, Tyrese, and Ludacris diving from an airplane in their respective cars.
Directed by James Wan, "Fast & Furious 7" is scheduled to release on 3 April. It features actors like Vin Diesel, Paul Walker, Dwayne Johnson, Michelle Rodriguez, Jordana Brewster, Tyrese Gibson, Ludacris, Lucas Black and Jason Statham in the lead roles.