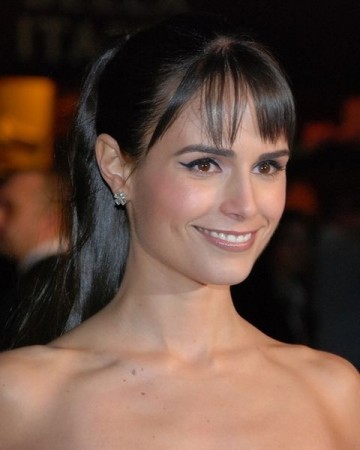 "Fast & Furious 7" is being shot in California, and the cast and crew of the film recently had an emotional experience on the sets, when Paul Walker's character's wife played by Jordana Brewster shot a family scene with Cody Walker.
Paul, who played Brian O'Connor in the series, lost his life in a tragic car accident on 30 November last year. Since then, his brothers Cody and Caleb have stepped in as body doubles to complete the remaining scenes of the film.
For the latest scene, Brewster - who plays Mia Toretto - had to take a walk on the beaches of Malibu, with Cody and their onscreen child. In what appears to be O'Connor's last scene in the film, Cody was seen kissing goodbye to Brewster. He was also seen playing beach ball with his onscreen family.
Though it was purely a Connor family scene, other cast members were also present on the sets.
Vin Diesel who plays Dominic Toretto and Tyrese Gibson who plays Roman Pearce were also seen at the beach. Michelle Rodriguez who plays Letty Ortiz and rapper Ludacris who plays Tej Parker also joined the crew.
The production of the film was officially shut down after Paul's death. However, the production house resumed the shoot later, and announced that Paul's siblings will be working as his body doubles.
"We had to take time to grieve Paul, the brother we love and lost, and to figure out if we should move on with our film. We came together and all felt the only choice was to continue. We believe our fans want that, and we believe Paul would want that to," the production house said in a statement posted on the film's Facebook page.
"We have resumed shooting and now welcome Paul's brothers, Caleb and Cody, into our FAST family. Caleb and Cody are helping us complete some remaining action for their brother and fill in small gaps left in production. Having them on set has made us all feel that Paul is with us too," the note added.
"Fast & Furious 7" is set to release in April 2015.