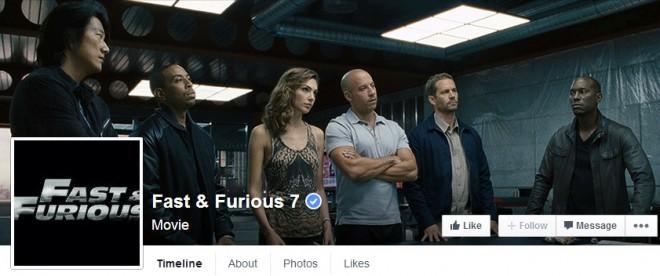 A new still from "Fast & Furious 7" has been released on the film's Facebook page. The snap shows Luke Hobbs (Dwayne Johnson), wearing a bulletproof jacket and cargo pants.
The CIA agent, Hobbs, has helped Dominic (Vin Diesel) in his mission in "Fast & Furious 6". If the trailer of "Fast & Furious 7" is anything to go by, then Hobbs will once again help Dominic and his gang to take down Ian Shaw (Jason Statham).
Meanwhile, Shaw wants to avenge the death of his brother, Owen Shaw, who was killed by Dominic and his group in "Fast & Furious 6."
Meanwhile, in another still, titled as "Daddy's got to go to work," Dominic is shown fighting with Shaw.
Directed by James Wan, "Fast & Furious 7" is set to release by April next year. The film is late Paul Walker's last outing and his character Brian O' Connor will retire from the series. Walker died in a car accident on 30 November 2013.
The official name of the film is "Furious 7" and it will begin from where "Fast & Furious 6" concluded. The cast of the film includes Diesel, Walker, Rodriguez, Jordana Brewster, Ludacris and Tyrese Gibson.