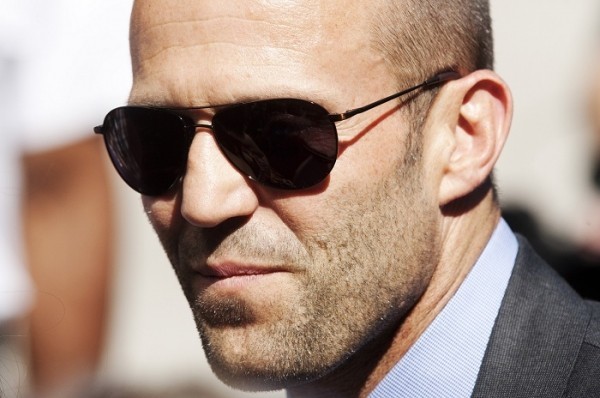 A psychedelic poster of Jason Statham has been revealed on "Fast & Furious 7's" community page. The poster does not give a clear picture of the actor; however, from the built and face structure; it appears that it is none other than Statham. A photo of a car has been juxtaposed on the actor's body and in the background a gleaming metropolis can be seen.
It is not clear whether the poster is official or fan made. The fans of the film reportedly can't wait to see Statham play the negative role of Ian Shaw in the upcoming "Fast & Furious" franchise. He made his cameo in post credit scenes of "Fast & Furious 6." There he was seen getting out of a car and talking to Dominic Toretto (Vin Diesel). He warns him that he is coming for him.
Statham is reportedly quite excited about the film. Before shooting for the film he said in an interview that there was nothing better than doing a movie based on a car adventure.
"I've never seen anything to compare to it. And Vin [Diesel] is terrific. Everybody in it is just terrific. They're a great little crew. I know Tyrese. I know Paul Walker. I've met all of them, and they're all really cool. I'm really excited to be involved with it. I'm just not gonna tell ya what I'm gonna do," he said while speaking to Entertainment Weekly.
Statham's character will be seen revenging his brother Owen Shaw's death, who was killed in "Fast & Furious 6." Some previous movie stills have shown him getting into fights with Vin Diesel and Dwayne Johnson. It remains to be seen how his character will unfold in the film.
"Fast & Furious 7" also stars the late Paul Walker. The actor will be seen playing Brian O'Connor for the last time. The famous actor passed away in a car accident on 30 November last year. The film is slated to release in April next year.