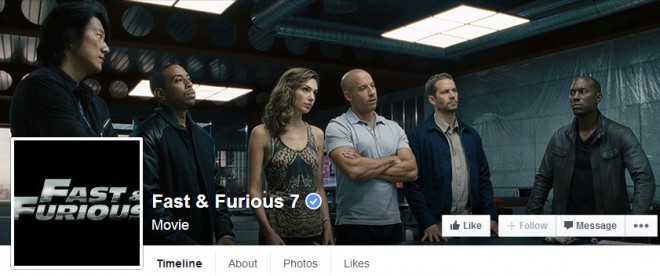 Fans can't wait for the "Fast & Furious 7" release. They are waiting to see Jason Statham's power packed performance as Ian Shaw. Adding to their anticipation is the latest movie still, which shows the actor sitting in a car, ready to take on the world. The snap has been released on the film's official Facebook page and has created much stir among the audience. The actor is indeed looking suave in a black jacket, as he looks intently through a car screen.
The photo is captioned "Jason is ready and you?" the inserted text reads, "You don't know me, but you are about to." Statham's character Shaw was first introduced in "Fast & Furious 6" post credit scene. The character will unfold completely in "Fast & Furious 7." This is an out and out negative character and speculations are rife that Shaw is going to make life extremely difficult for Dominic Toretto (Vin Diesel) and his gang.
Shaw is irked with Toretto for killing his brother Owen Shaw. He devises different plans to kill Toretto. A number of stills have been released on the film's Facebook page, which show Shaw in a tussle with Toretto and his gang members. It is expected that the film is going to have some path breaking action scenes.
When Statham started shooting for "Fast & Furious 7, " he had very little idea about what direction his character would take.
"Obviously, we're trying to work out now what angle to come from. Some people say, 'Wait, are you gonna be the villain? The guy who threatens the world and wants to blow everything up?' No. 'What kind of an antagonist are you gonna be?' I'm not gonna say what I'm gonna be," he had said to Screen Rant.
"Fast & Furious 7" will hit the theatres in April 2015. The film will start from where "Fast & Furious 6" left off. Late actor Paul Walker's character Brian O' Connor will take a back seat from the gang's heists and adventures.