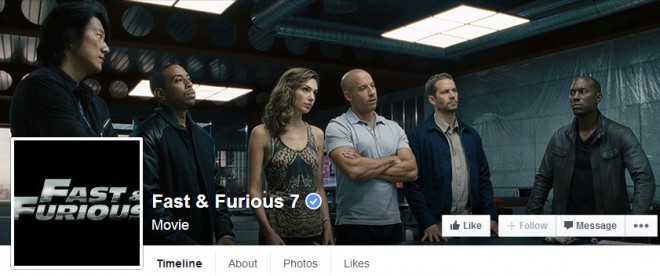 "Fast & Furious 7" is one of the most-awaited films of this year. The film features some awe-inspiring action scenes, especially the ones involving muscular cars. James Wan reportedly focused on the detailing of such scenes.
"We threw cars out of the back of a plane, no joke. We had skydivers photographing these cars as they fell. It's as insane as it sounds," said Wan, according to LA Times.
Some of the action scenes involving vehicles have been highlighted in the film's trailer. One of the most intriguing scenes shows Paul Walker hanging from a vehicle, which is standing at the edge of a cliff. While in another scene, he is seen jumping on the car's bonnet while pulling off a heist.
"Fast & Furious" series is known to showcase enthralling car adventure and Wan has reportedly put his heart and soul to do justice to such scenes. The series tells the story of ex-convicts-turned-streetcar racers who involve in dangerous robberies. "Fast & Furious 7" is the seventh instalment in the series and has been officially titled as "Furious 7". The film stars Vin Diesel, Paul Walker, Jordana Brewster, Dwayne Johnson, Nathalie Emmanuel, Ludacris, Jason Statham in the lead.
Statham has played the main antagonist in Wan's film. He plays Ian Shaw, brother of Owen Shaw, who takes revenge of his brother's death from Dominic Toretto (Vin Diesel). Paul Walker will be seen playing Brian O' Connor. This will be the last time that the late actor will be seen on the silver screen. He passed away in a tragic car accident last year in November while returning from a charity event. The actor had finished most of the scenes before his untimely demise.
His brothers Cody and Caleb Walker completed the remaining scenes and CGI was reportedly used to fill in the gaps. "Fast & Furious 7" will be out in theatres on 3 April, 2015.