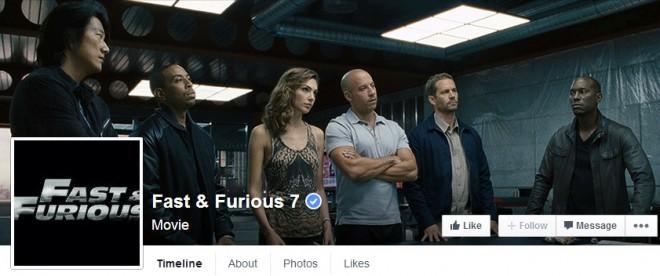 Soon after the trailer of the seventh installment of "Fast and Furious" aired, the stars of the movie reunited for a bittersweet event on Saturday where they talked about the late Paul Walker and how they dealt with his death.
Walker died last November in a tragic car accident, and his "Furious 7" cast became emotional when they recalled how the actor's death affected them.
Actor Vin Diesel, who essays Dom in the movie, said his "Fast & Furious" colleagues are like family to him.
"When you watch our movie, all the differences of skin tone and language go out the window," Vin said at an event hosted by Terrence Jenkins and Maria Menounos and aired on E! "All you see is family and that started with the brotherhood of Dom and Brian and it has extended to Fast & Furious 7, where, when you think of family, you think of Fast & Furious."
"And it's touching because, you know, again, we lost such a special person, a special angel," he said. "That was the beginning of that and allowed for us to have this multicultural brotherhood and family."
Tyrese Gibson said that the cast made sure to be there for each other, as they dealt with the loss of Walker, who was 40 when he died. And even though they all had their significant others to help them through their mourning period, Gibson said the crew stuck together as no one knew Walker the way they did.
"So if it wasn't for us meeting up, talking, having those conversations...I mean, me and Michelle [were] hanging for like four or five days straight until I [saw] her smile again," he said. "I was at Vin's house, I did everything I could possibly do, you know, Jordana was out of town a lot [filming Dallas]...we did whatever we had to do as a family to like, rebuild each other and have the conversation that only we could have, to help us to get through that very rough patch."
Walker was in midst of filming the sequel when he died, and the rest of his scenes were completed using computer graphics image processing techniques and with the help of his two brothers -- Cody and Caleb.
The movie, which is expected to be the last in the "Fast & Furious" franchise, will be released on 3 April 2015, with Jason Statham playing the villain.