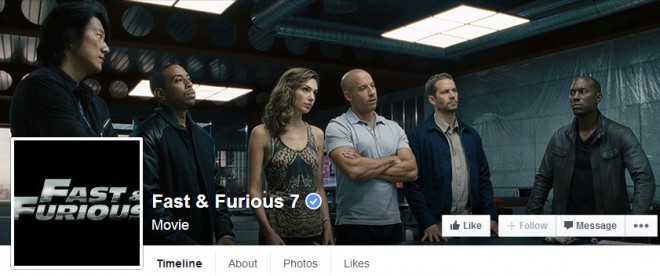 A new photo of Dominic Toretto has surfaced on "Fast & Furious 7" official Facebook page.
Played by Vin Diesel, Toretto is seen dressed in a white t-shirt and a blue shirt with his name etched on the shirt. He is wearing a cross around the neck and the shot is captioned as "Dom Toretto in FF7."
He is the head of the Furious gang and will go in search of Han's killer, Ian Shaw, who is Owen Shaw's brother. Ian will be played by Jason Statham and he will be taking revenge of his brother Owen's death, who was taken down by Toretto's gang in "Fast & Furious 6."
Meanwhile, the production house has also posted various photos of Paul Walker on the Facebook page. The photos have been posted as a tribute to the late actor, who passed away on 30 November last year.
One of Walker's photo is captioned as "One year but we will never forget you. Always in our hearts. Paul Walker a great man with a big heart. An exceptional actor."
In another photo, Walker is seen sitting with a pup. He is seen wearing a t-shirt and black jeans. The photo is titled as "Always in our hearts Paul Walker."
Walker met with a tragic accident, while coming from a charity event. His car hit an electric pole and burst into flames. Actor's remaining scenes for "Fast & Furious 7" has been completed by his brothers, Cody and Caleb Walker.
Furthermore, Walker's co-star Ludacris and Michelle Rodriguez also took to social media to pay tribute to the late actor.
"I love you Paul. Your living in the hearts of all who love you for sure. Sending mad love out to Heaven @SupportROWW," Rodriguez wrote on Twitter.
Ludacris posted a photo of the actor on Instagram. He captioned the picture as "Always in our hearts. Can't believe it's been a year already. You spirit will be felt in volumes across the world forever #fast7april3rd #rip."