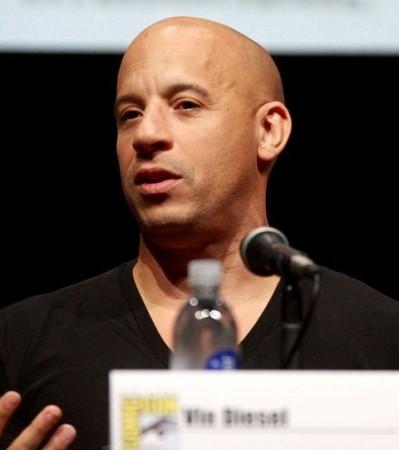 A new still of Dominic Toretto has surfaced on "Fast & Furious 7" official page. It shows him sitting in a dingy garage and bandaging his fists. He seems to be getting ready for a fistfight, probably with Ian Shaw.
This is one of the various stills released on the film's official Facebook page. Vin Diesel plays the role of Toretto. The actor also shared the still on his Facebook account. In the film, Toretto will be going after Ian Shaw (Jason Statham), as he is responsible for Han's death. He will be the main antagonist of "Fast & Furious 7".
Interestingly, it is not only Toretto, who wants to take down Shaw. Even Shaw has a score to settle as Toretto killed his brother Owen Shaw in "Fast & Furious 6." Ian was introduced in the post-credit scenes of "F&F6."
"Dominic Toretto, you don't know me. You're about to," he tell Toretto over phone.
Meanwhile, another still of Kurt Russell was also released. The title of the image reads as "You and your friends are a part of this now." Not much is known about Russell's character in the film, though it is speculated that he may play a father figure to Paul Walker' character Brian O' Connor.
"Fast & Furious 7" is set to release on 3 April 2015. The official title of the film is "Furious 7."