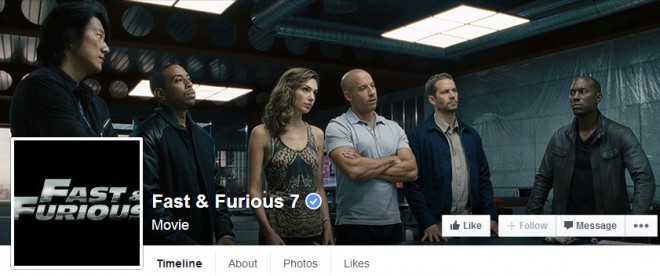 Upcoming American action film, "Fast & Furious 7", will have a new member added to the cast list. Indian actor Ali Fazal will be seen playing a pivotal role in the upcoming series.
"It's not an Indian part. It's essential to the script which is why I got excited," Fazal told CNN IBN about his role. "My work is with the entire gang. It was exciting to work with Vin Diesel and all. We all grew up watching it...lot of action and cars."
Fazal also talked about his excitement in working with co-producer Vin Diesel and director James Wan.
"I have grown up watching the franchise so it was a huge deal for me. Being on the set with the director James Wan ('Insidious' and 'The Conjuring'), Ludacris, Kurt Russell, Paul Walker. It was nice to get to just know what they are really like," he said.
Fazal had worked in an Indian film titled "Bobby Jasoos" opposite actress Vidya Balan.
Interestingly, acclaimed actress Helen Mirren has expressed her wish to be part of "Fast & Furious 7".
"I'd love to be in a 'Fast & Furious' movie. I keep putting feelers out. I'd love to do 'Fast & Furious.' I love Vin Diesel as well. He doesn't understand, I think he's so cool," Mirren told Huffington Post.
Mirren is not new to the adventurous genre. In her film, "The Queen" she tasted stunt scenes. She reportedly did here own stunt driving in the movie.
"I do as much driving on my movies as I can. If there's driving stuff to be done, I always beg or insist on doing it myself," she said.
"Fast & Furious 7" is slated to release on 2 April 2015. The film stars Late Paul Walker, Vin Diesel, Cody Walker, Caleb Walker and others.