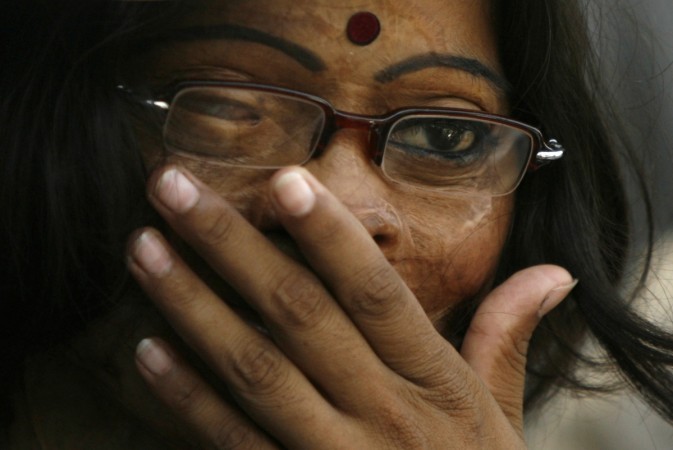 Breaking all conventions, here's a fashion calendar with a difference that doesn't feature porcelain-skinned models but acid attack survivors. The calendar will be launched on Sunday to mark International Women's Day.
The initiative has been taken by an NGO called Chaanv as part of the third anniversary of the 'Stop Acid Attacks' campaign. According to NDTV, twelve acid attacks victims came forward for the calendar shoot overcoming their greatest fear of being captured on camera.
The photoshoot was carried out by three famous photographers: Rahul Saharan, Belgium-based Passcal Mannaerts and Surabhi Jaiswal.
The calendar, titled "Bello", showcases acid attack survivors in a different light -- as someone who has the courage to fight for themselves and not shy away in dark alleys of hopelessness.
"Due to the nature of their injuries, the survivors feel that it is impossible to live with dignity but by presenting this first ever photoshoot, we want to make a difference. The plan is to re-integrate them into the society and bring their confidence back," The Indian Express quoted Ashish Shukla, founder of Stop Acid Attacks as saying.
"Bello" is a twelve month calendar from March 2015 to February 2016. The photographs of the victims portray their dreams which have been cut short after the attacks.
The calendar is a way for the survivors to fulfill their dreams. The apparels of all the survivors have been designed by Rupa, one of the survivors, who wanted to be a fashion designer before the attack.
Other acid attack survivors can also be seen fulfilling their dreams in the photos. For instance Rajwant Kaur from Ludhiana is depicted as a photojournalist, Dolly is seen as a doctor and Gita is dressed as a chef. The calendar is a gateway for them to live up to their dreams.
We aim to reach out to around 300 survivors and help them by giving them a platform to live their dreams which have been disrupted due to an unfortunate event," Shukla added.
The money derived from selling the calendars would be used for charity purposes which includes the welfare of acid attack survivors.