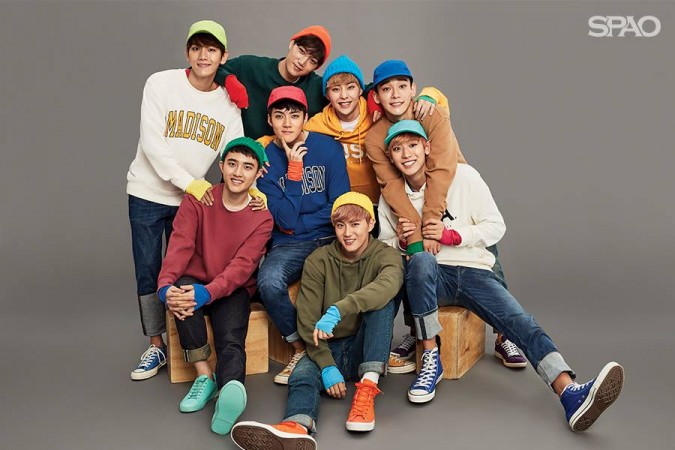 Fashion brand SPAO and members of popular South Korean-Chinese boy band EXO are likely to get into an ugly fight with actor Yoo Ah-in of Sungkyunkwan Scandal fame.
The clothing brand is reportedly under criticism for making the replica of the Punch actor's unique designs for their Fall/Winter collection. The line was released in collaboration with the boy band members as part of the firm's charity project.
The 30-year-old actor had worked on a set of cloths with the names of some cities by combining the English and Korean alphabets. As part of a charitable project, the collection was released in 2014 in collaboration with an apparel brand called NOHANT.
The followers of the Secret Love Affair star noticed several similarities in the two designs and claimed that SPAO copied his designs. According to them, the only difference they can spot is that the brand has used the EXO members name instead of various cities.
The fan messages ranged from, "Wow, copy and paste," "E-Land copies all the time. Something really needs to be done" to "They are a clothing company and they can't come up with any new ideas and end up copying."
The controversy has reportedly forced E-Land Group to remove the products from its online website by listing them as sold out, according to AllKpop.
However, since Yoo Ah-in is tight-lipped about the controversy and the company is yet to release an official statement, it remains to be seen if the two parties will head to a legal battle.