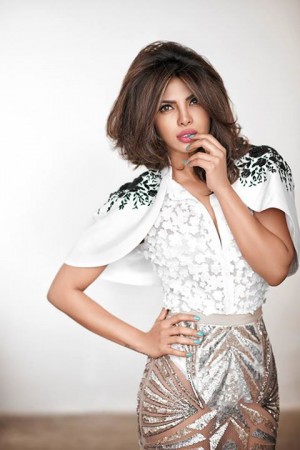 Filmmaker Madhur Bhandarkar's "Fashion" was a blockbuster starring Priyanka Chopra in the lead role. The director is now planning to make a sequel of the film in mid-2016. But, it seems the movie will not have Priyanka in the lead role.
Trade analyst Taran Adarsh tweeted, "Madhur Bhandarkar planning #Fashion2 in mid-2016. Will be a love triangle. Fresh subject. One top actress to be finalized soon." According to the tweet, the film will cast a top Bollywood actress, but will it be PeeCee or not, it is yet to be confirmed.
Bhandarkar is known to make movies that revolve around glamour, fame, money, lust, depression, scandals and failure. Even his last movie "Calendar Girls" was similar to other films like "Fashion", Page 3" and "Heroine". It seems his next project will be on a fresh subject.
However, most of his films had top actresses of Bollywood but this year's flick "Calendar Girls" featured five new faces. As Adarsh's tweet informs that the next film of Bhandarkar will have a top actress. Does it mean, after the failure of "Calendar Girls", Bhandarkar is not taking risk with debutants?
Apart from Priyanka, the 2008 film "Fashion" also starred Kangana Ranut, Mugdha Godse, Arjan Bajwa and Arbaaz Khan in pivotal roles. It was a story of a small town girl who aspired to become a supermodel and thus, it shows what price she had to pay to sustain in the fashion world.
This film was a turning point in Priyanka and Kangana's life as the two actresses won National Award for their roles. Later, "Heroine" and "Calendar Girls" also had similar storylines of girls aspiring to achieve big in the glamour world.